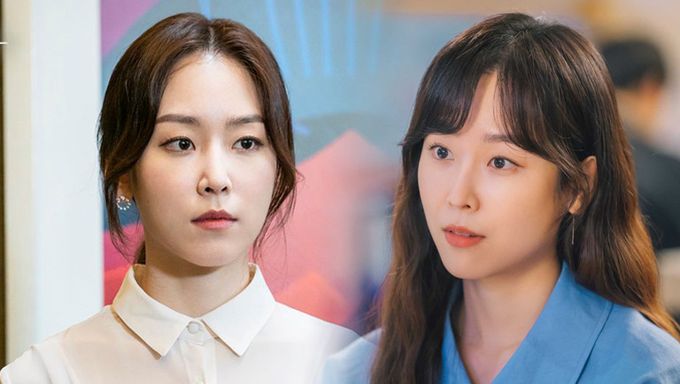 Actress Seo HyunJin is booked and busy this year, with "You Are My Spring" that recently finished airing, "Why Oh SooJae?" which is in the works and the upcoming film "Dementia", the details of which are yet to be announced. Seo HyunJin is easily one of the most sought-after actresses in the Korean entertainment industry, having shown her versatility and talent through some amazing works.
Here are 5 of our favourite Seo HyunJin starter dramas for you to watch while we manifest the release date of "Why Oh SooJae?"!
1. "Another Miss Oh"
Anyone who is looking to start watching K-Dramas, "Another Miss Oh" is the perfect K-Drama for you. A comedy of errors turns not so funny when two women with the same name, "Oh HaeYoung", get entangled in each other's lives. It gets worse when a sound director, Park DoKyung, played by Eric Mun, starts getting visions of the future and has to decide which of the two women he wants in his own. Jeon HyeBin plays Oh HaeYoung and Seo HyunJin plays "another" Oh HaeYoung.
2. "You Are My Spring"
"You Are My Spring" is the healing drama you need and deserve. Seo HyunJin is brilliant as Kang DaJung, a capable hotel concierge alongside Kim DongWook's Joo YoungDo, a psychiatrist. Mutual adoration and love allow both of them to heal their emotional wounds and resolve their trauma through a beautifully paced narrative that will leave your heart full. In addition, the chemistry of this couple is off the roof!
3. "Black Dog"
One of the most underrated yet critically acclaimed Seo HyunJin dramas, "Black Dog" definitely deserves more attention. The story revolves around a power duo unlike we've ever seen: Seo HyunJin's Go HaNeul and Ra MiRan's Park SungSoon. Set in a private school, this drama delves into the intricate deep, dark secrets that linger behind its prestigious facade. If you're a student, this drama will definitely make you appreciate your teachers more, and if you're an adult, or even a teacher yourself, you'll definitely relate to the concerns of the characters in this drama. Either way, it is worth the watch.
4. "Temperature of Love"
Take a step back from the hustle and bustle of life with this lighthearted drama of love, hope, and dreams. The cast for this drama is the stuff that dreams are made of. Leading the narrative are Lee HyunSoo, played by Seo HyunJin, On JungSun, played by Yang SeJong, Park JungWoo, played by Kim JaeWook and Ji HongAh, played by Jo BoAh. Watch as these characters navigate the complicated world of reality, all the while keeping their dreams and passion alive. If you're ever in a slump or simply need a little pick-me-up, this drama is the one for you.
5. "The Beauty Inside"
No list about the best of Seo HyunJin would ever be complete without the iconic drama "The Beauty Inside". Seo HyunJin plays Han SeGye, a mysterious woman who faces a fantastical occurrence once a month where she must turn into a different person for a week and Lee MinKi plays Seo DoJae, who suffers from prosopagnosia, also known as face blindness or an inability to recognise faces. However, Han SeGye is the only exception in Seo DoJae's world because her face is the only one he can recognise. Clearly, these two are bound by fate but the hilarity that ensues while bringing them together is simply unbelievable.
Which Seo HyunJin drama is your favourite? Share your thoughts with Kpopmap in the comments section down below!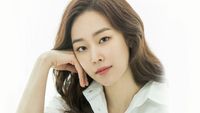 Became a fan of Seo HyunJin
You can now view more their stories