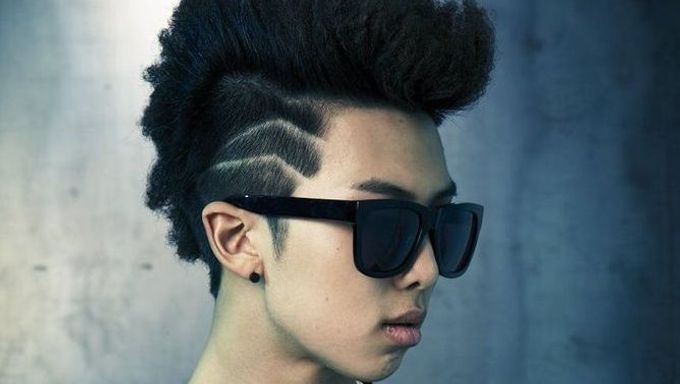 Ever have one of those days where you have a lot of time on your hands and suddenly decide to pop into a hair salon because you want to experience a small change and something new in your life? And then you decide to try something bold. But you open your eyes and discover that you probably will have to stay home and not go out in public for about a couple months or so because the hair stylist gave you a change that you absolutely were not looking for?
We're sure K-Pop idols have had those moments in their careers too.
You can check out some of the most regrettable hairstyles we've seen up until now.
Mino (WINNER)
It doesn't look too bad, but that's only because Mino is handsome. Still, not the best hairstyle and most fans would agree with us too.
HeeChul (Super Junior)
This baroque and roll look seriously has to go. If HeeChul's name was Johann Sebastian Bach, this hairstyle would have been perfect but we really have no idea what SM was thinking when they decided to doll him up this way.
G-Dragon (BIGBANG)
Oh Lord, where do we begin with this one. We're aware that G-Dragon is probably the most fashionable and progressive idols out there, but this is borderline comical. This is basically Beetle Juice, Skrillex, and Rapunzel put together.
Taeyang (BIGBANG)
My goodness, what have we here? We suspect G-Dragon might have been involved in the decision for this hairstyle. How on earth does one even get their hair to roll like that?
RM (BTS)
Do not fry your hair, otherwise you'll end up like RM.
Suga (BTS)
It kind of works and kind of doesn't. We think it only seems like it's working because he's wearing the hat. We're quite skeptical of how things will turn out if Suga takes the hat off.
Read More : Facebook Account With Vulgar Language Allegedly Belonged To BLACKPINK Jennie