Beauty comes in many different forms. In our rapidly changing society, the standards of beauty are constantly being redefined.
People that possess physical attributes which fit into the criteria of society's standards of beauty today are unique in their own individual way. If we take a moment to look at all the famous and beautiful people in the world, it's easy to conclude that even though they are all much better looking than average people, they are all different from themselves as well. Some are sexy and some are cute. Some exhibit the 'girl next door' look and while others have an aura that invokes the characteristics of royalty. The same applies to K-Pop idols as well. While we have cute and royalty-like idols along with hot and sexy ones as well, we also have idols that have a slightly wild yet beautiful aura about them. There is an underlying notion of something dark lying beneath their flawless appearance. They remind us of drug-induced rockstars that ooze with badassery. We've picked six idols that best represents this look.
TaeYong (NCT 2018)
From this photo, he does slightly look like a mixture of a vampire and a rockstar. There's even a hint of the good old J-rocker vibes going on as well. But anyways, the bottom line is, he pulls off the look like a champ.
WonHo (Monsta X)
Just look at him. He's gorgeous. But for some reason, you might get the feeling that if you open your heart and fall for him, you're in for more than you can handle. He looks like trouble but you can't help yourself from imagining what it would be like to date him.
G-Dragon (BIGBANG)
He's someone that just can't be left out on the list. Arguably the most iconic and the first to exhibit the bad boy image in the K-Pop scene, G-Dragon's signature glare stare expression epitomizes the dark aura look.
Kwon, HyunBin (JBJ)
From his deep violet hair to his KingKroach jewelry, red flags are just popping up everywhere. But honestly, he is undeniably just too damn hot. He actually might be someone G-Dragon might pass his torch to.
Woo JinYoung (MIXNINE)
Would you get into a car with him? Sure he might have devilish good looks but there's something about him that you can't trust at first sight. If we didn't know him as the angel that he really is in real life, it's safe to say we'd think twice before falling for his good looks.
YuGyeom (GOT7)
Those faded eyes are the biggest turn on and the reddest red flag at the same time.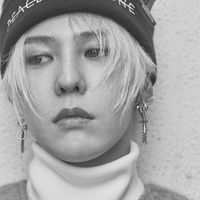 Became a fan of G-Dragon
You can now view more their stories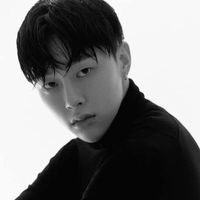 Became a fan of VIINI
You can now view more their stories