Here's 6 K-Pop idols who don't have any difficulty to make new friends.
Fans are curious about my idols or my bias are familiar with whom. Because we want to know what the chemistry between my bias and bias's bestie is like. Sometimes, fans worried about what if my bias doesn't have much friends or feels lonely. However, Idols of this list don't have to be worried about at all. They are famous for their amazing sociability to make a new friend with anyone who meet them at first. Also, they are being called 'wide foot' which means those who have many connections in the entertaining world. In other words, they have definitely 'wide circle'. This out-going personality of them makes them much more attractive and familiar to fans. Below, Check who they are!
Must Read : List Of Korean Celebrities' Unexpected Relations In Past
1. BTS's V
with Park BoGum 
with actors of "Hwarang: The Beginning"
with Jang MoonBok of Produce 101 SE2
with EXO's BaekHyun
2. SoMi 
with TWICE
https://www.instagram.com/p/BWZIPHFhq-I/?taken-by=somsomi0309
with Unnies
https://www.instagram.com/p/BVcEvfzBCE8/?taken-by=somsomi0309
with Kim SaRon & CLC's Kwon EunBin
3. GOT7's JackSon
with BTS's Rap Monster
https://www.instagram.com/p/BPPLcvFjnlM/?taken-by=jacksonwang852g7&hl=ko
with EXO's BaekHyun & SuHo , Kim YooJung
with Park MyungSoo
with Kim SooMi
4. Apink's Jung EunJi
with Kim ByungMan
https://www.instagram.com/p/BUObE6DDF2o/?taken-by=artist_eunji
with BaDa, SolBi
https://www.instagram.com/p/BQ8GrtFjow9/?taken-by=artist_eunji
with Lee SiEon
https://www.instagram.com/p/BP4uPe7gLde/?taken-by=artist_eunji
5. BTOB's Yook SungJae
with JYJ's XIA JunSu
with Gong Yoo , Lee DongWook
with Yook JoongWan
6. F(x)'s Amber
with Irene, SeoHyun
https://www.instagram.com/p/BPjrpYdj5v3/?taken-by=ajol_llama&hl=ko
with Eric Nam, BTOB's Peniel
https://www.instagram.com/p/BM_unwTDsMU/?taken-by=ajol_llama&hl=ko
with Stephanie Michova
https://www.instagram.com/p/BM_XI6sD_ud/?taken-by=ajol_llama&hl=ko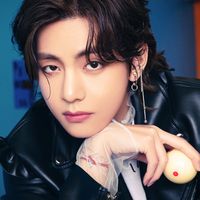 Became a fan of V
You can now view more their stories