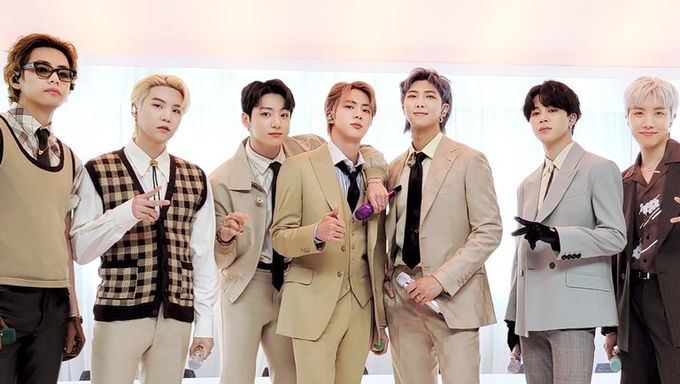 Music is something that many people go to when seeking comfort in bad times. It has the ability to evoke various emotions like sadness, anger, or happiness using its beat and lyrics.
When you're sad a happy song with uplifting lyrics can make you feel better. Alternatively, sad songs with melancholy lyrics can help you confront your emotions in a moment of sadness. There are also those songs that make you feel warm and comforted when you're having a bad day. Here are the top 8 songs that will comfort you in hard times.
1. Lee Hi - 'Breathe'
Though this song may evoke strong emotions because of its context, written by SHINee's JongHyun before he passed away, the lyrics are there to give you a comforting hug. In the song, Lee Hi sings about how life can be hard, and that people can't always tell how hard it has been from the outside.
"Though I can't understand your breath it's alright, I'll hold you." (translation from Genius)
People don't always want understanding or a solution to their problems. Sometimes they just need to know it's ok and someone is there for them.
"It's okay to make mistakes sometimes because anyone can do so." (translation from Genius)
Making mistakes is a part of life, don't let them consume you.
"You did a really good job." (translation from Genius)
No matter what happens in life you're doing the best you can and no one is perfect. Keep your head up everyone, it will get better.
Like its title, 'Hug' makes you feel like you're getting a virtual hug from the members of SEVENTEEN.
"Whenever it's hard you can get a hug from me, I am the same." (translation from Genius)
Everyone needs a hug in troubling times.
"Don't be sorry, don't worry, don't be scared, now don't cry." (translation from Genius)
Hearing these words is like feeling a warm hand patting your back as you're enveloped in a hug.
"I am here, you suffered a lot, I love you, I will hug you." (translation from Genius)
Sometimes it can feel like the whole world is against you and no one is on your side. When you're feeling down come get a hug from SEVENTEEN, you will definitely feel better.
3. EXO - 'Peter Pan'
Doesn't everyone dream about having a fairytale romance? Well, when listening to 'Peter Pan' you can forget your worries and imagine a world where you're wendy on an adventure with Peter Pan.
"At that place, you and I are looking at each other, smiling I am your eternal Peter Pan." (translation from Kpop God)
Remembering a love that once was and wishing that it will never end in your memories. You can be comforted by the idea that even if you're not together with the person you love, you're alive in their memories of you together.
4. BTS - 'Mikrokosmos'
'Mikrokosmos' is a song that reminds you to "shine, dream, smile." Pursuing your dreams is never easy, and making a mistake or stumbling is something that can easily happen. BTS wants to uplift you by saying,
"don't disappear, 'cause you're a big existence, let us shine." (translation from Genius)
If you feel beaten down or defeated remember that
"we shine just the way we are." (translation from Genius)
Everyone can relate to missing a loved one dearly. 'Coming Home' depicts the thoughts and emotions of someone returning to their loved one's arms.
"Even if the night air is too cold, I thought of you who would wait outside. That's how I endured and came this far." (translation from Genius)
Knowing that there is a place, and someone, to return is comforting and can help you through those difficult moments in life.
"When that door opens, you'll open your arms and hug me. It won't be a dream." (translation from Genius)
6. IU - 'Palette'
IU is known for having songs with deep meanings. In 'Palette' she describes the feelings and process of self-discovery that comes as you grow older.
"I like it, I'm 25...I got this, I'm truly fine. I think I know myself a bit now." (translation from Genius)
If you feel lost and confused about who you are and what you like, that's fine! You'll learn who you are and what you like as you learn more about yourself and the world around you.
"...When I'm just me I shine the brightest...you are a child that will always be loved." (translation from Genius)
This release was a special song that D.O. wrote for his fans on "SM Station." The song is intended to comfort the listeners who are struggling with self-love and understanding.
"Sometimes I cry, sometimes I laugh, I have high expectations, and I go through pain. I get butterflies once again, and become dull. Following my heart, the way that I am." (translation from Genius)
Don't be afraid to experience your emotions, they are a part of your identity.
"I'll shine on you with all the light I have, so don't hide yourself. Will you show me you? Be comfortable with the way you are. That's right, it's okay to be okay." (translation from Genius)
8. BTOB - 'It's Okay'
When it was released 'It's Okay' was a big hit because of the explosion of vocals from the members of BTOB. However, the meaning of the song is also noteworthy.
"When you feel that you are alone because you are tired, listen to this song." (translation from Lyrics Translate)
When you're feeling down and it's like no one is on your side, BTOB will be here to comfort you.
"Even if it's hard it's okay, it's okay, it's okay. It'll be fine I believe in you." (translation from Lyrics Translate)
Don't forget there are people who care for you, even when it's hard to see them.
"My loved family and friends that are like family. I haven't seen you in a while let's have a meal. It should be fine if you relax for once, and I wouldn't be lonely right now." (translation from Lyrics Translate)
What kind of song comforts you depends on your personal situation. You might need a hug, some encouragement, or an escape from your everyday life. Whatever you're looking for, music is a great place to find that comforting feeling. By writing these kinds of songs, the artists hope that their fans can feel even a little happier in their day-to-day lives.
Which song is your favorite? Is there a song that helped you through a tough time?
Let us know in the comments!