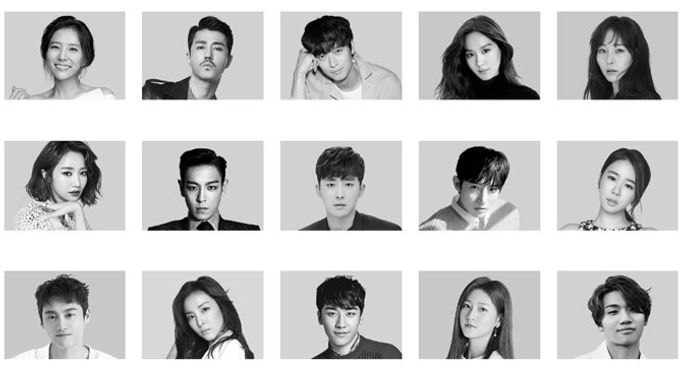 After the list of top actors from Blossom Entertainment, agency of Park BoGum and Song JoongKi. It is time for the list of actors part of the YG family. Previously actor Lee JongSuk was part of it but recently changed his agency.
YG holds famous actors and well as rising actors. They have around 45 actors and actresses (including their idols that are acting). In the list below, the 5 actors have one common point:  an impressive visual.
Here is the list of the top male actors of YG Entertainment (excluding idols).
1- Cha SeungWon
Cha SeungWon started his career as a model then became an actor. His popularity rose especially in the 2000s. The actor acted in popular Hallyu dramas such as "You're All Surrounded" (2014), "Hwajeong" (2015)  and "Hwayugi" (2017-2018).
2- Gang DongWon
Gang DongWon is one of the top Korean actors. His career started to bloom in the late 2000s. Instead of dramas, the actor prefers movies. Some popular one are "Kundo" (2014), "The Priests" (2015) or "Violent Prosecutor" (2016).
3- Lee SooHyuk
Lee SooHyuk is originally a model and appears in recognized magazines. He acted in dramas such as "High School King of Savvy" (2014), "The Scholar Who Walks the Night" (2015), "Lucky Romance" (2016) and "The Man Living in Our House" (2016).
4- Nam JooHyuk
Nam JooHyuk also started his career as a model. In 2015, he started to gain popularity. The actor was part of dramas such as "Who Are You: School 2015" (2015), "Cheese in the Trap" (2016), "Moon Lovers: Scarlet Heart Ryeo" (2016), "Weightlifting Fairy Kim BokJoo" (2016) or "The Bride of the Water God" (2017).
5- Jang KiYong
Jang KiYong is currently acting in the drama "Come and Hug Me", he is attracting viewers' attention. He also debuted as a model. The actor starred in popular dramas such as "Go Back Couple" (2017) and "The Liar and His Love" (2017).
Do you find any similarity among those actors?
Read More : Top Actors From Blossom Entertainment With Park BoGum and Song JoongKi