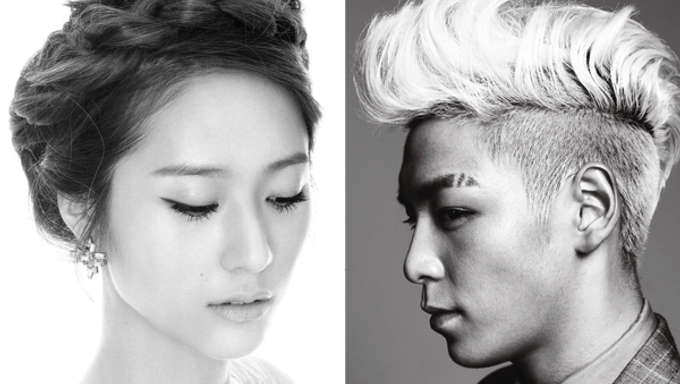 T.O.P, of Big Bang, and Krystal, of f(x), have been frequently doubted if they are in a romantic relationship for years, and, recently, a positive proof was caught.
According to Korean netizens from Bestiz 
, the window view photos of those two stars are so similar as if they took at the same spot. 
Must Read : Netizens dig up past dating rumors of TOP and Krystal
This is a picture posted on T.O.P's SNS. The photo of the view from his Balcony that He took two weeks ago.
This is posted on Krystal's. This year she took the same scene.
Did you catch the suspicious points? Now, you see. Those blue circled spots of the photos are assumed to be taken from the same place. The angles, shade, and light of the two all match each other. It cannot be said that they are taken from different places. Thus, the netizens are sure that both of them took the pictures at the T.O.P's place, UN Village P Villa at Hannam-dong, so specialized, in which only the top 1% wealthy people can reside. This is merely speculative, but who knows if they have dated really.