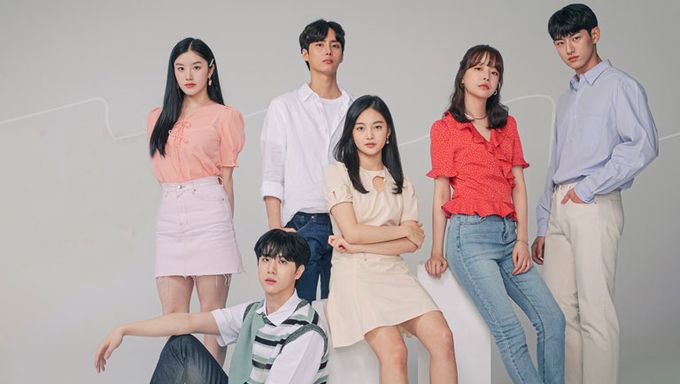 "Trap" is a romance web drama of tvnD.
Kim DongHan is debuting as an actor with the lead role of this web drama. Since "Produce 101" Season 2, the idol has gained a lot of popularity with JBJ and his solo activities (music and musicals).
Woo DaBi is the lead actress. She previously acted in the web drama "Triple Fling" season 2.  Rookie actress Park EHyun got popular with her role in the web drama "Best Mistake" season 1 and 2.
YGKPLUS model and rookie actor Son HyeonWu is part of the cast. He previously acted in web dramas "Room of Romance" and "Mood Maker".
The web drama will be first released Tiktok app in July and then will be released on tvnD Youtube channel, check the link at the end of the article.
Here is more information.
Trap (2020)
Information
Title: Trap / Trap / 트랩
Director: -
Writer: -
Network: tvN D
Runtime: From July 8 on TikTok, From July 15 on tvN D Story YouTube Channel
# of Episodes: 12
Language: Korean

Summary
It tells the real-life love story of university students in their 20s with temptation, betrayal, envy, and jealousy.
Cast
Kim DongHan as Hyun WooJin
TikTok account of the character: @woojin0987
He is a handsome university student who stays by the side of his female friend.
Woo DaBi as Yang HyeJi
TikTok account of the character: @sheep_9ee
She is an ordinary 21-year-old student who has strong self-esteem but is softer than anyone else. She has a lot of turbulent days because of her boyfriend (JunSu) she has been meeting since she was a freshman.
Park EHyun as Jin SeYeon
TikTok account of the character: @_seyeon222
She entered the university at the same time as HyeJi. They are close friends since they are 20-year-old. She has an affair with HyeJi's boyfriend, JunSu.
Son HyeonWu as Kim JunSu
TikTok account of the character: @king_jun_su
He is a very handsome and tall university student. He has been dating HyeJi for around half a year, they are a campus couple. Blaming it on physical contact progress, he started to have an affair with SeYeon. He is a loser who hides away to avoid problems.
ex-PRISTIN's XiYeon as Kang EunJi
TikTok account of the character: @gang_9ee
She is Yang HyeJi's friend. She is friendly and easy-going.
Choi KyungHoon as Han KyungWoo
TikTok account of the character: @k_w_han
Interesting Facts
Here is the first teaser.
Here is the official poster.
Links
tvN D V-Live Channel, tvN D YouTube Channel
You can also watch on TikTok at @trap_official or actors TikTok accounts (check the image below).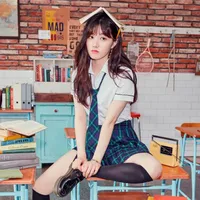 Became a fan of XiYeon
You can now view more their stories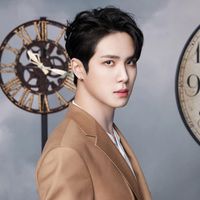 Became a fan of Kim DongHan
You can now view more their stories