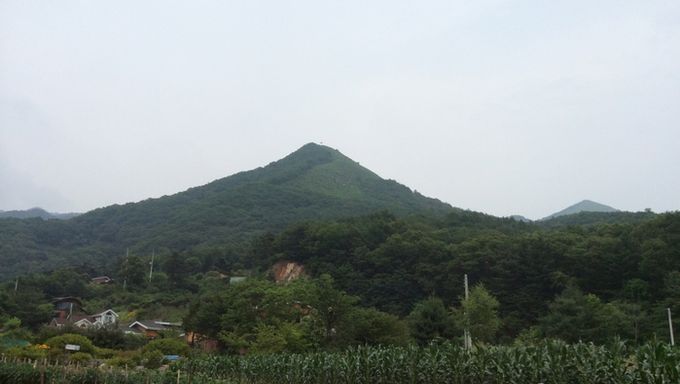 Introduction
Baegunbong (alt. 940m) is a sharp pointed peak that sits on the border between Yangpyeong-eup and Okcheon-myeon in Yangpyeong-gun, Gyeonggi-do Province. It is the highest of the peaks along the southern ridge of Yongmunsan Mountain (alt. 1,157m). The two most popular hiking trails along Baegunbong start at Yeonsu-ri in Yongmun-myeon and offer a relatively short hike to the summit.
Address:
Yeonsu-ri, Okcheon-myeon, Yangpyeong-gun, Gyeonggi-do[Google Map]
Homepage:
tour.yp21.net
(Korean, English, Chinese, Japanese)
How To Use
Parking Facilities:
110 parking spaces
Transportation
From Yangpyeong Bus Terminal, take a local bus bound for Yongcheon (용천).

Get off at Yongcheon-ri (용천리).
* Bus Info: 30-40min intervals / Inquiries:
+82-31-772-2342 (Korean)
OR, take a local bus bound for Yongmun (용문).
From
Yongmun Bus Terminal, transfer to a bus bound for Yeonsu-ri (연수리). (Bus runs
5 times a day)
* Inquiries:
+82-31-773-3100 (Korean)
Additional Info
Mountain Not Access Period:
Seasonal Forest Fire Watches
Spring: March 2-April 30
Autumn: November 1-December 15
* Periods and areas are subject to change based on fire weather advisories, snow/precipitation levels, and other local conditions.
Restricted Mountain Areas :
Hiking Course:
* Yeonan Village
→ Sudeukgol (Hyeongje Mineral Spring) → Baegunbong Peak (2 hrs)
* Sanasa
→ Anbu → Baegunbong Peak (1hr 30min)
* Saesugol → Baegunbong Peak (1hr
30min)
tel: +82-31-773-5101
zipcode: 12547
infocenter: • 1330 Travel Hotline: +82-2-1330
(Korean, English, Japanese, Chinese)

• For more info: +82-31-773-5101