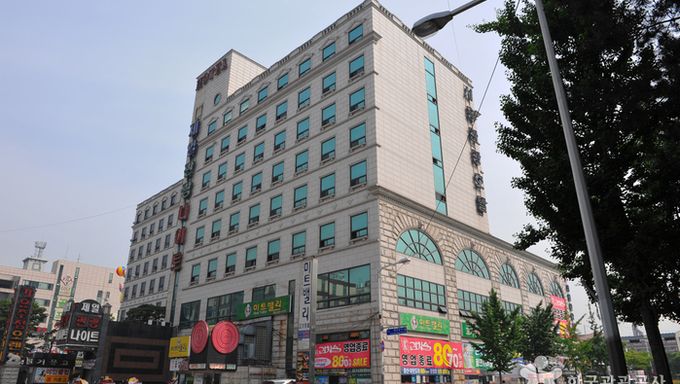 Introduction
Siheung Tourist Hotel in the city of Siheung, approximately 40km south of Seoul, features 156 comfortable guestrooms and a wedding hall that can accommodate up to 300 guests. Sihwa Industrial Complex and Banwol Industrial Complex are located close by, making the hotel an ideal accommodation for business travelers.
Address:
21, Pyeongansangga 4-gil, Siheung-si, Gyeonggi-do[Google Map]
Homepage:
www.siheunghotel.net (Korean only)
Transportation
[Subway+Bus]
Ansan Station (Seoul Subway Line 4), Exit 1.
-Cross the road and then take Bus 700, 737, 8855, 8856 or 8467 to the Siheung Tourist Hotel (시흥관광호텔) bus stop.
-Cross the road to arrive at the hotel.
Additional Info
tel: +82-31-433-0001
zipcode: 15062
benikia: 1
checkintime: 12:00
checkouttime: 12:00
chkcooking: Not available
foodplace: Coffee shop & bar, Chinese restaurant, Japanese restaurantm Meat Velley
infocenterlodging: • 1330 Travel Hotline: +82-2-1330 (Korean, English, Japanese, Chinese)
• For more info: +82-31-433-0001 (Korean only)
parkinglodging: 300 parking spaces
pickup: Please contact the hotel
reservationlodging: +82-31-433-0001
roomcount: 283 rooms
scalelodging: Main building: B3-8F
Annex: B1-8F
subfacility: Main building - Banquet hall, wedding hall
Annex - Large banquet hall, large wedding hall, Korean restaurant