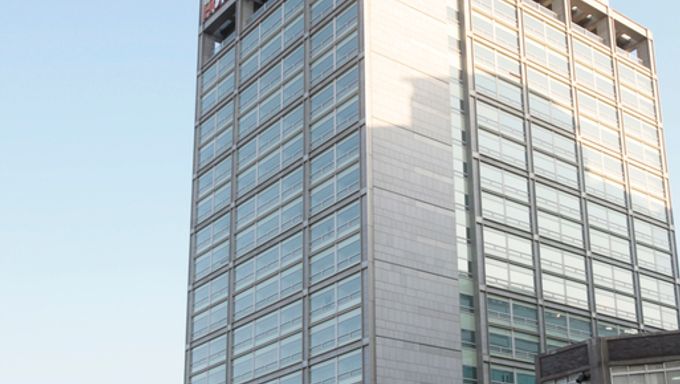 Introduction
Best Western Premier Hotel, based in Arizona (USA), is the world's largest hotel chain. The corporation has 4,200 accommodation facilities in 84 countries (Europe, Americas, Asia, Africa, Middle East, and Oceania) and is known for its excellent services and reasonable prices. By charging relatively low loyalties and guaranteeing completely independent management, the hotel chain has set itself apart in the hospitality industry. The hotel chain itself is a non-profit corporation that is a union of independent hotels seeking quality management.
The Best Western Premier Kukdo (opened on March 1, 2007) was the first Best Western in Korea. Since then, the Best Western chain has expanded to include 15 different facilities (a total of 1,900 guestrooms) located all around the country.
Best Western Premier Kukdo offers subsidiary facilities such as a fusion restaurant, sky lounge, fitness center, and business center. Each of the 296 guestrooms has a bidet and high speed internet. Double rooms have a shower booth, while twin rooms have a bathtub.
From the sky lounge (21F) guests can get a great view of Bukhansan Mountain, Cheongwadae, Dongdaemun shopping center, and Myeongdong, not to mention a bird's-eye view of Seoul nightscape. The hotel also offers VIP rooms that can accommodate up to 20 people and a number of other conveniences that makes this an ideal choice for those traveling for business. Myeongdong and Dongdaemun are only a 10-20 minutes away on foot.
Address:
164, Eulji-ro, Jung-gu, Seoul[Google Map]
Homepage:
www.hotelkukdo.com
(Korean, English, Japanese, Chinese)
Transportation
[Subway]
Eulji-ro 4-ga Station (Seoul Subway Line 2), Exit 10.
Go straight on Eulji-ro Street for 100m.
Additional Info
tel: +82-2-6466-1234
zipcode: 04548
checkintime: 14:00
checkouttime: 12:00
chkcooking: Not available
foodplace: Restaurant & bar
infocenterlodging: • 1330 Travel Hotline: +82-2-1330
(Korean, English, Japanese, Chinese)
• For more info: +82-2-6466-1234
parkinglodging: Available
reservationlodging: Tel: +82-2-6466-1234
www.hotelkukdo.com/
roomcount: 295 rooms
subfacility: Banquet hall, Business center, Fitness center