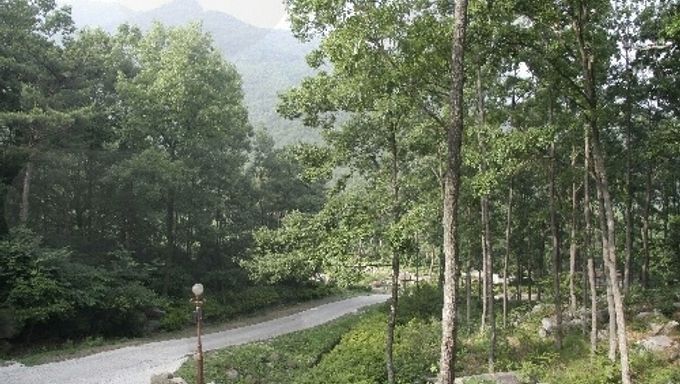 Introduction
Located in Dalseong-gun, Daegu-si, Biseulsan Recreational Forest is settled under the area between Johwabong Peak and Daegyeonbong Peak, and is famous for its breathtaking view. Uniquely-shaped cliffs and rocks are situated on the middle of the mountain as well as a clean valley. Hikers can see beautiful azalea flowers and ice caves, ice top, ice sledding, and icicle hill in spring and winter, respectively. In addition, various sightseeing programs and entertaining programs are prepared for visitors.
Address:
230, Hyuyangnim-gil, Yuga-myeon, Dalseong-gun, Daegu[Google Map]
Homepage:
siseol.dssiseol.or.kr (Korean, English)
How To Use
Parking Facilities:
Public parking lot (free of charge) / Private parking lot
Additional Info
Admission Fees:
Free
Available Facilities:
[Accommodations] Cabin house, condominium house, forest recreational hall, caravan, camping deck, seminar room, etc.
[Convenient facilities]
Pavilion, observatory, walking path, management office, hiking path, etc.
[Sanitary facilities]
Public shower booth, public cooking site, restroom, drinking-water site, etc.
[Others]
Water-play site, photo studio, etc.
Facility Utilization Fees:
- Cabin house (forest house)
Room (27㎡): 50,000-70,000 won / Room (29㎡) 60,000-90,000 won / Room (67㎡) 120,000- 180,000 won
- Forest recreational hall (condominium house)
Room (30㎡) 60,000-90,000 won / Room (60㎡) 110,000-160,000 won
- Forest recreational hall (youth training center) – Room (21㎡) 50,000-70,000 won / Room (96㎡) 140,000-200,000 won
- Seminar room: 150,000-200,000 won
- Caravan

Caravan for 4 people: 60,000-100,000 won / 6 people: 80,000-120,000 won / 10 people: 100,000-140,000 won
- Camping deck
Large 20,000-40,000 won / Small 15,000-30,000 won
Reservation Info. for Natives:
Reservation is available via homepage.
tel: +82-53-659-4400~1
zipcode: 42991
accomcount: 3,000 people per day
expguide: Biseulsan Mountain firefly electric vehicle
- Operating area: Public Parking Lot (3F Bus stop): Bus Stop in front of admission of Daegyeonsa Temple (one-way 5.8 km / 40 minutes)
- Fares: Adults 5,000 won / Children 3,000 won
* Check the operating availability and schedule in advance.
infocenter: • 1330 Travel Hotline: +82-2-1330
(Korean, English, Japanese, Chinese)
• For more info: +82-53-659-4400~1
usetime: [Accommodations] 15:00-12:00 (next day)