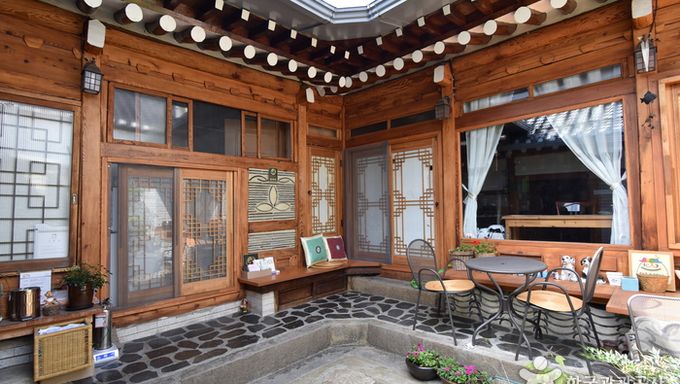 Introduction
Dajayon Guest House is very conveniently located at the center of downtown Seoul. It's within 2 minutes away from Jongno 3-ga Station on Subway Lines 1, 3, and 5 and 5 minutes away from Euljiro 3-ga Station on Subway Line 2, both on foot. A number of popular tourist destinations including Insa-dong and Gwangjang Market as well as the historical sites of Jongmyo Shrine, Gyeongbokgung Palace, Changdeokgung Palace, and Daegaksa Temple are also only 10 minutes away on foot. If you like taking a walk, you might want to go to Bukchon Hanok Village, Cheonggyecheon Stream, and Namsan Seoul Tower, all of which are within 30 minutes away from the guesthouse on foot. There are lots of places for dining and shopping on the streets of Yulgo-ro, Jongno-gu where the guesthouse is located, such as traditional Korean restaurants, cafes, handicraft workshops, and stores, making it a popular place to lodge among Korean and foreign tourists. Despite being at the center of downtown Seoul, the guesthouse is very quiet and cozy.
Dajayon Guest House is a traditional Korean house called "hanok" built in the 1940s or 1950s. The rooms are clean and comfortable to stay in because the whole house was renovated in 2015, except for the columns and other wooden structures. The layout of the house is that of an ordinary traditional Korean house with a gate and a front yard, complete with a toenmaru (narrow wooden porch running along the outside of a room) where guests can sit and chat. There are a total of three guestrooms in the buildings, which are in the shape of the Korean alphabet 'ㄷ'. The living room and kitchen are shared among guests. There is a modern-style bathroom in each of the guesthouses.
The interior of the room is quite simple as it has the style of a traditional Korean house. The rooms are floor-heated so the blankets are on the floor instead of a bed, and they are furnished with TV, air conditioner, and WiFi. You must make a reservation if you want to have breakfast at the guesthouse. It's a Korean-style breakfast complete with steamed rice and various side dishes that change every day. This is a great way to experience the ordinary Korean food that ordinary Koreans eat almost every day. The owner of the guesthouse tries to serve different types of delicious dishes every morning. Guests can also experience traditional Korean tea, served and drunk in the traditional way. A small fee is charged for the tea. The guesthouse offers various other experience programs, so be sure to ask about them when making a reservation.

Address:
81-3, Yulgok-ro 10-gil, Jongno-gu, Seoul[Google Map]
Homepage:
Transportation
Available
Additional Info
tel: +82-10-7131-9685
telname: Yu Gyeong-mi
zipcode: 03134
accomcountlodging: 7 persons
checkintime: 15:00
checkouttime: 11:00
chkcooking: N/A
foodplace: None
hanok: 1
infocenterlodging: • 1330 Travel Hotline: +82-2-1330 (Korean, English, Japanese, Chinese)
• For more info: +82-10-7131-9685
parkinglodging: None
pickup: N/A
reservationlodging: Available (+82-10-7131-9685, +82-10-5131-7332, http://dajayonguesthouse.com)
reservationurl: www.agoda.com, www.expedia.co.kr, www.booking.com, www.airbnb.co.kr
roomcount: 3
roomtype: Traditional ondol room (Floor-heated) : San / Deul / Gang
scalelodging: Approx. 76㎡