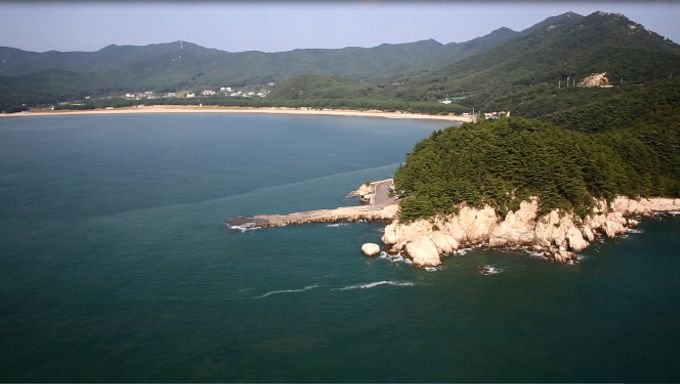 Introduction
The area of Deokjeok-myeon, Ongjin-gun, Incheon is comprised of 41 island, including some uninhabited islands. Among them, Deokjeokdo Island and Soyado Island are the representative islands of the Deokjeokgundo district. Before the Japanse invasion, Deokjeokdo used to be called Deokmuldo Island ,but, is was reffered to as Deokjeok by the Japanese who came to reside here and depicts the island's people as righteous and possessing a lot of 'deok' (virtue). So, its town name became 'Deokjeok-myeon' as well.


It takes nearly 70 minutes from Incheon Passenger Terminal to Deojeok Dou Dock. The ferry runs two to four times a day between the island and the mainland, making it aconvenient location for a one-day trip.
Visitors can enjoy camping and mudflat experience at Seopori Beach, Batjireum Beach and Tteppuri Beach in Soyado Island. Varied hiking and riding courses and coastal roads offer stunning views of the western sea. Also, Guleopdo Island, nearby Deokjeokdo Island, plus many small and big islets can be seen from Bijobong Observatory, famous for breathtaking sunset over the western sea.
Address:
130, Deokjeokbuk-ro, Ongjin-gun, Incheon[Google Map]
Homepage:
www.ongjin.go.kr (Korean, English, Japanese, Chinese)
Transportation
Take a passenger ferry bound for Deokjeokdo Island from Incheon port coastal terminal.
Ferry schedule: 08:00, 14:20
Estimated travel time: 1 hour
One-way fare: 21,900 won
Ferry contact
Uri Express Ferry: +82-32-887-2891~5
Jindo Transportation: +82-32-888-9600
Daebu Transportation: +82-32-887-7813~4
※ Ferry schedule is subject to change, depending on the season and weather conditions.
※ English maps for Daecheongdo are available at the Incheon coastal terminal.
Additional Info
Tour Course Information:
Seopo-ri Departure

Seopo-ri, Deokjeokdo Island → Bijobong Peak → Unjubong Peak → SK base station steel tower → Entrance of Guksubong Peak → Beotgae (Seopo 2-ri) → Seopo-ri (descent)
Ferry Dock Departure
Deokjeokdo Ferry Dock → Observatory → Sandy beach → Nonghyup → Bijobong Peak (summit observatory) → Amneung Observatory → Descent
One-day Recommended Course

Moving to Seopo-ri (by village bus from the ferry dock) → Bijobong Peak → Town office → Ferry Dock
Available Facilities:
Accommodations, restaurants, shower booth
Restrooms:
Available
tel: +82-32-899-2114
zipcode: 23130
expguide: Fishing
infocenter: • 1330 Travel Hotline: +82-2-1330
(Korean, English, Japanese, Chinese)
• For more info: +82-32-899-2114