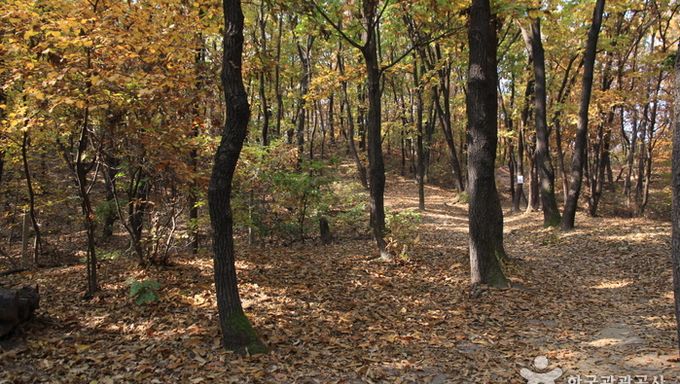 Introduction
Dobongsan Mountain, located northeast of Bukhansan National Park, is known for the magnificent rock formations of the Manjangbong, Seoninbong, Jubong, Obong and Uiam Peaks. The Seoninbong Peak has 37 hiking courses, including the famous Bakjwi (Bat) Course
The mountain is also home to Cheonchuksa Temple, the oldest temple in the region, and several other temples including Mangwolsa and Hoeryongsa, as well as a number of beautiful valleys called Donong, Songchu, Obong and Yeongeocheon. Furthermore, it is easily accessible by public transportation.
Address:
Dobongsan-gil, Dobong-gu, Seoul[Google Map]
Closed:
N/A (Open all year round)
Homepage:
bukhan.knps.or.kr (Korean, English, Japanese, Chinese)
How To Use
Parking Facilities:
Available
Transportation
Dobongsan Mountain Station (Seoul Subway Line 1 & 7), Exit 1.
Additional Info
Mountain Not Access Period:
March to mid-May & November to mid-December (Subject to change)
* Hiking courses may be open.
Restricted Mountain Areas :
Hiking Course:
▲ Bukhansanseong Fortress Course (3.4km, 2hrs 45min):
Bukhansanseong Hiking
Support Center (북한산성탐방지원센터) → Daeseomun (대서문) → Deungungak (등운각) → Baegundae
(백운대)

▲ Baegundae Course (1.9km, 1hr 30min):
Baegundae Hiking Support
Center (백운대탐방지원센터) → Harujae (하루재) → Baegun Shelter (백운대피소) → Baegundae
(백운대)

▲ Sinseondae Course (3.3km, 1hr 40min):
Dobong Hiking Support
Center (도봉탐방지원센터) → Seowonteo (서원터) → Dobong Shelter (도봉대피소) → Seokguram (석굴암) →
Sinseondae (신선대)

▲ Mangwolsa Temple, Podae and Hoeryong Course (5.8km,
2hrs 20min):
Wondobong Hiking Support Center (원도봉탐방지원센터) → Deokjesaem (덕제샘) →
Mangwolsa Temple (망월사) → Podae Ridge (포대능선) → Hoeryong 4-way Intersection
(회룡사거리) → Hoeryong Hiking Support Center (회룡탐방지원센터)

▲ Uiam Course (2.5km,
1hr 10min):
Dobong Hiking Support Center (도봉탐방지원센터) → Bomun Ridge (보문능선) →
Cheonjinsa Temple (천진사) → Uiam (우이암)

▲ Obong Course (6.5km, 3hrs
30min):
Songchubunso (송추분소) → Songchu Waterfall (송추폭포) → Obong 3-way
Intersection (오봉삼거리) → Obong Peak (오봉) → Yeoseongbong Peak (여성봉) → Obong Hiking
Support Center (오봉탐방지원센터)

▲ Sapaesan Mt. Course (5.5km,
3hrs):
Songchubunso (송추분소) → Hoeryong 4-way Intersection (회룡사거리) → Sapaesan
Mt. (사패산) → Wongaksa Temple (원각사) → Entrance of Sapaesan Mt. (사패산입구)

▲
Daenammun Course (5.8km, 3hrs):
Bukhansanseong Hiking Support Center
(북한산성탐방지원센터) → Daeseomun (대서문) → Jungseongmun (중성문) → Daenammun (대남문)

▲
Samobawi Rock Course (4.3km, 3hrs):
Gugi Hiking Support Center (구기탐방지원센터) →
Daenammun (대남문) → Cheongsudongammun (청수동암문) → Samobawi Rock (사모바위)
Restrooms:
Available
tel: +82-31-828-8000
zipcode: 01300
infocenter: • 1330 Travel Hotline: +82-2-1330
(Korean, English, Japanese, Chinese)
• For more info: +82-31-828-8000