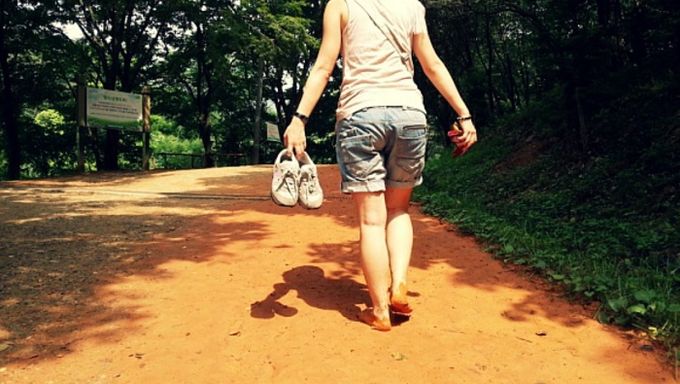 Introduction
Gyejoksan Mountain Red Clay Trail is the nation's first eco-healing barefoot walking trail, filled with the fresh aroma of pine needles. Visitors can also enjoy a view of downtown Daejeon from Gyejoksanseong Fortress, which was built during the time of the Three Kingdoms. Walking or even running along this 14-kilometer long trail at an altitude between 200 and 300 meters above sea level is a great way to get a healthy body and spirit.
Address: 
Jang0dong, Daedeok-gu, Daejeon[Google Map]
Homepage: 
www.daedeok.go.kr (Korean only)
Transportation
[Train]
Get off at Daejeon Station
[Express/Intercity Bus]
Take a bus to Daejeon Bus Terminal Complex.
[Bus]
From Daejeon Bus Terminal or Daejeon Station Bus Stop, take Bus No. 2 and get off at Wa-dong Hyundai Apt. Bus Stop.
Transfer to Bus No. 74 and get off at Jang-dong Forest Park Bus Stop.
Additional Info
Program Activities: 
Weekend program- Classical music performance, photo exhibitions, barefoot stamp activity, love postcard, etc.
Subsidiary Facilities: 
Exercise equipment, water play area, drinking fountain, etc.
tel: +82-42-608-6431
zipcode: 34345
infocenterleports: • 1330 Travel Hotline: +82-2-1330
(Korean, English, Japanese, Chinese)
• For more info: +82-42-608-6431
parkingfeeleports: Free
parkingleports: Available
usetimeleports: 09:00-24:00