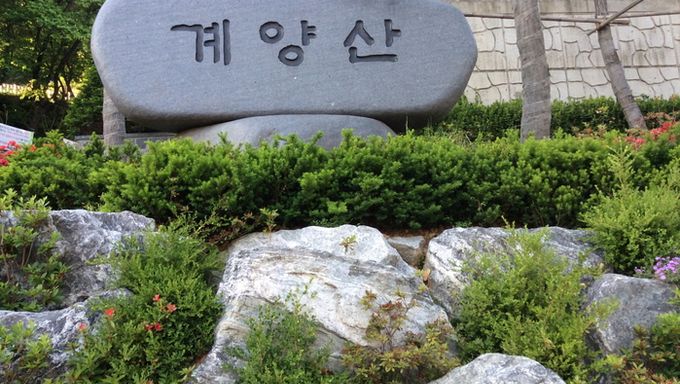 Introduction
Gyeyangsan Mountain, which reaches an altitude of 395m, is considered a guardian and holy mountain that is representative of Incheon. The mountain's name changed several times, according to the name changes of the region. It was previously called "Sujuak" as part of the Suju-Dohobu administrative region of the Goryeo Dynasty, "Annamsan Mountain" during Annam-Dohobu, and finally was renamed "Gyeyangsan Mountain" during Gyeyang-Dohobu.
Gyeyangsan's name originates from the area that is home to the Korean box tree, which produces cassia bark used to make cinnamon. Gyeyang Park was designated as Incheon's first urban natural park on January 8, 1944, and since then, the mountain has gone on to become the city's top municipal park.
Address:
26, Gyeyangsan-ro 75beon-gil, Gyeyang-gu, Incheon[Google Map]
How To Use
Parking Facilities:
Available
Transportation
Gyesan Station (Incheon Subway Line 1), Exit 5 or 6.
Walk on the street between Exit 5 and 6 for 470m.
Take a left, and continue on for 105m to reach the entrance to the mountain.
Additional Info
Hiking Course:
Gyeyangsan Mountain Park Ranger's Office → Haneujae (Resting area) → Peak (approx. 50 min/1,090m)
Available Facilities:
* Mineral spring, arboretum in Gyeoyang Mountain, sports facilities and more
Restrooms:
Available
addr2: Gyeyang Park
tel: +82-32-450-5653
zipcode: 21041
infocenter: • 1330 Travel Hotline: +82-2-1330 (Korean, English, Japanese, Chinese)
• For more info: +82-32-777-1330,
+82-32-450-5653