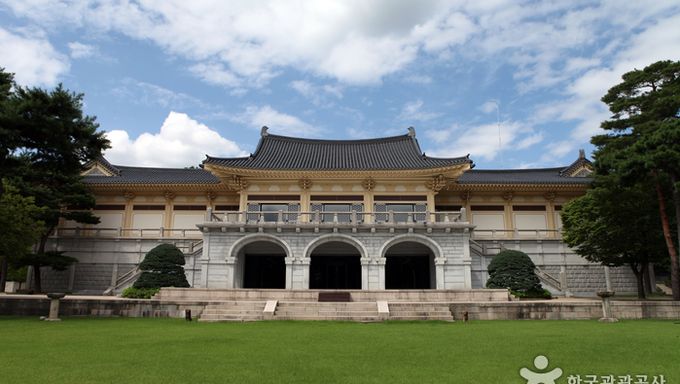 Introduction
Located inside Everland amusement park, Ho-Am Art Museum is a popular destination for tourists who desire to enjoy a theme park and artwork at the same time. The art gallery is available on the second floor of a traditional hanok building, showcasing artwork from the pre-historic age to contemporary era. About 100 of Korea's national treasures are on display along with Buddhist art, calligraphy, folk paintings, ceramics and other various pieces.
Address:
38, Everland-ro 562beon-gil, Cheoin-gu, Yongin-si, Gyeonggi-do[Google Map]
Homepage:
hoam.samsungfoundation.org (Korean, English)
Transportation
[Subway]
Jeondae-Everland Station (Yongin EverLine), Exit 3.
- Take the shuttle bus to Everland (Operating hours 05:30-23:30).
[Bus]
1) Sinnonhyeon, Gangnam, Yangjae Stations: Bus 5002
2) Pangyo, Segok-dong, Suseo, Songpa, Jamsil, Gangbyeon Stations: Bus 5700
3) Sadang, Nambu Terminal Stations (via Bundang and Gwangju): Bus 1500-2
4) Gangbyeon, Gangdong Stations (via Gwangju): Bus 1113

Complimentary Shuttle Bus: from Everland (front ticket office) to Ho-Am Art Museum
Shuttle bus schedule: 10:00-16:00/ 1hr intervals
* The shuttle bus is not available at 12:00.

Additional Info
Collections Status:
Goryeo pottery & porcelain, Buncheong stoneware, Joseon white porcelain, Buddhist art, Joseon era artwork
Reservations:
Online Reservations are required for groups of 20 or more people.
Info. Services for Koreans:
{{infoname}}
tel: +82-31-320-1801~2
zipcode: 17021