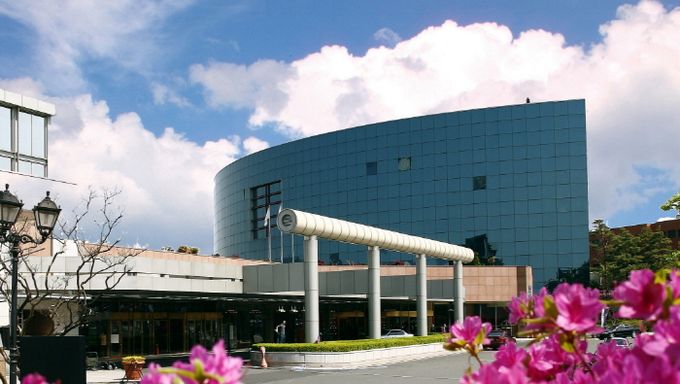 Introduction
Hotel Inter-burgo is located near Geumhogang Riverside in the area of Mangu Park which is the gateway of Daegu. It features stunning scenery and fresh air and houses 322 guestrooms, a convention hall at the international standard level, cutting-edge pipe organ, and other subsidiary facilities. Since its opening, many domestic and international academies and international events have been held in the hotel and also former and current presidents and VIP visitors have visited the hotel.
Thanks to its location inside the park, it boasts outstanding scenery as well as nearby landmarks including Yeongnam No. 1 Gate, Dongchon reservoir, bike arena, Mangu Park, inline skating site, and other things to see nearby. Also, it is Daegu's first five-star hotel. The main hall and park hall (formerly annex hall) were remodeled to create a new hotel culture by Bareumi Group, a food specialized company, which took over the hotel in 2015.
Address: 
212, Palhyeon-gil, Suseong-gu, Daegu[Google Map]
Homepage: 
ibhotel.com
(Korean, English)
Transportation
[Subway]
Dongdaegu Station (Daegu Subway Line 1), Exit 4.
Go to the Dongdaegu Express Bus Terminal bus stop.
Take Bus 1-1 to Mang-u Park Station (망우공원).
Go straight (540m) until you see the hotel on your left.
Additional Info
tel: +82-53-6027-114
zipcode: 42064
checkintime: 14:00
checkouttime: 12:00
chkcooking: Not available
foodplace: Lobby lounge, Korean-restaurant, buffet, bakery, first lounge, honeymoon lounge
infocenterlodging: • 1330 Travel Hotline: +82-2-1330
(Korean, English, Japanese, Chinese)
• For more info: +82-53-6027-114
parkinglodging: Available (1,060 parking spaces)
reservationlodging: Tel: +82-53-602-7171~2 / Online
roomcount: 322 rooms
scalelodging: Main Building (9F): 71,900㎡ / Park Hall (B2-6F)
subfacility: Banquet hall, wedding hall, indoor swimming pool, fitness center, aerobic studio, indoor golf club, executive lounge, arcade, barber shop