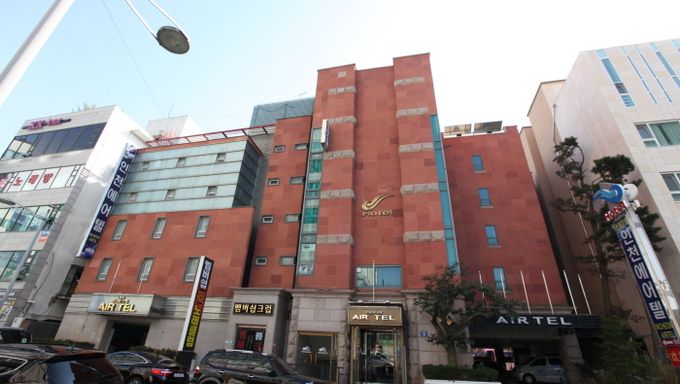 Introduction
Incheon Airtel is a high-class business hotel located only 8 minutes away from the Incheon International Airport. Catering mainly to travelers waiting for transfer flights, the hotel offers various convenient facilities such as an airport shuttle bus, currency exchange services, international phone services, laptop rentals, a 24/7 business center, and fax services. Staff members that can speak different foreign languages allow for smooth communications and quality guest services.
The hotel is a modern hotel that blends elements of Korean tradition with global design elements, making for a refined and comfortable atmosphere. All guestrooms have internet access and most guestrooms are also equipped with a computer. The large, spacious rooms offer cutting-edge facilities such as whirlpool spas, steam bath booths, refrigerators, DVD players, cable TV, and VTRs, making the hotel an ideal choice for both business travelers and tourists.
Address:
3, Sindosinam-ro 149beon-gil, Jung-gu, Incheon[Google Map]
Homepage:
www.incheonairtel.com/en (Korean, English, Chinese, Japanese)
Transportation
[Airport Railroad]
Unseo Station (Airport Railroad), Exit 1.
Exit straight crossing at the four-way for about 400m. Take the second right after the four-way, and then the first left. Incheon Airtel will be on your left.
[Free Pick-up Services]
Incheon International Airport
<-> Incheon Airtel
※ Upon arriving at Incheon Airport, call or have the hotel information desk call the hotel.
(+82-32-751-0006)
Additional Info
tel: +82-32-751-0006
zipcode: 22371
checkintime: 12:00
checkouttime: 12:00
chkcooking: Not available
foodplace: Restaurant, cafe
infocenterlodging: • 1330 Travel Hotline: +82-2-1330
(Korean, English, Japanese, Chinese)
• For more info: +82-32-751-0006
parkinglodging: Available
pickup: Available (* Make an inquiry in advance.)
reservationlodging: Phone: +82-32-751-0006 / Online: incheonairtel.com
roomcount: 84 rooms
scalelodging: 6F
subfacility: Business center, meeting room, business club, prayer room