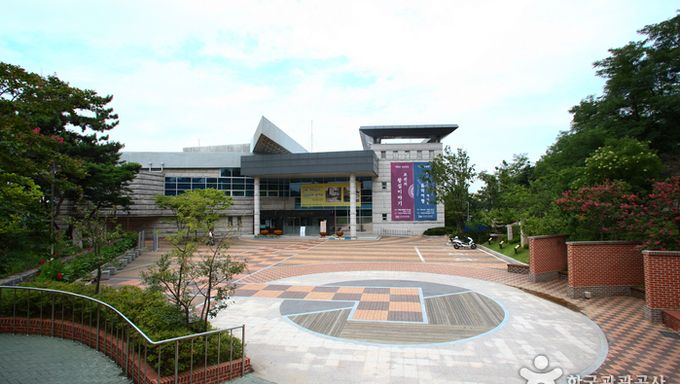 Introduction
With a 60-year history, Incheon Metropolitan City Museum has served as a cultural space for Incheon citizens and was reopened on July 10, 2006 with even more more spacious exhibition halls and facilities.
The museum provides exhibitions, musical performances and other cultural and social events for the public. Close to Incheon Palmido Island, the museum allows visitors to learn the history of Incheon, which played a significant role in protecting the Korean peninsula from many invasions in the past, as well as enjoy the breathtaking ocean view.
Incheon Metropolitan City Museum is dedicated to research and regional preservation programs founded within the region's site, and offers many ancient artifact exhibitions hard to find elsewhere.
Address:
26, Cheongnyang-ro 160beon-gil, Yeonsu-gu, Incheon[Google Map]
Length of Tour:
approx. 1hr
Homepage:
museum.incheon.go.kr (Korean only)
How To Use
Admission / Participation Fees:
Free
Parking Fee:
Free
Structure Size:
Area site: 5,830.93㎡ (1B-3F)
Transportation
[Subway + Bus]
Dongmak Station (Incheon Subway Line 1), Exit 1.
From the bus stop next to the exit, take Local Bus 6-1, 8, or 908.
Get off at Songdo Recreation Area Bus Stop and walk in the opposite direction of the bus, take your first left, and the museum will be up ahead.
Additional Info
Industry Information:
Excavating and researching Incheon's cultural treasures, preserving cultural assets, holding special exhibitions, educational programs for teachers and students, etc.
Program Information:
[Programs for adults]
[Permament programs]
[Programs for children & familys]
[Programs for students]
[Programs for scholars]
Info. Services for Koreans:
Museum tour with docent
-Everyday between 10:00-17:00 (Not available during lunch hours 13:00-14:00)
-Reservation required at the Information Center.
Foreign Language Intepretation Services:
Audio Guides (English, Japanese, Chinese)
※ Guided tour available upon reservation/request.
Reservations:
Groups of 20 or more require advanced reservation.
Availability: 09:00-18:00 (Tue-Sun / closed Mondays)
* Inquiries: +82-32-440-6750
General Overview:
[Space rental]
Special Exhibition Hall, Projector Room (Seongnam Hall), Uhyeonmadang
* Inquiries: +82-32-440-6723
tel: +82-32-440-6750
zipcode: 21942
accomcountculture: approx. 500 people
infocenterculture: • 1330 Travel Hotline: +82-2-1330
(Korean, English, Japanese, Chinese)
• For more info: +82-32-440-6750, 6751
parkingculture: Available
restdateculture: Mondays (If Monday falls on national holiday, the museum is closed on the following weekday instead), January 1, the day after public holidays
usetimeculture: 09:00-18:00 (Last admission 30 minutes before closing)