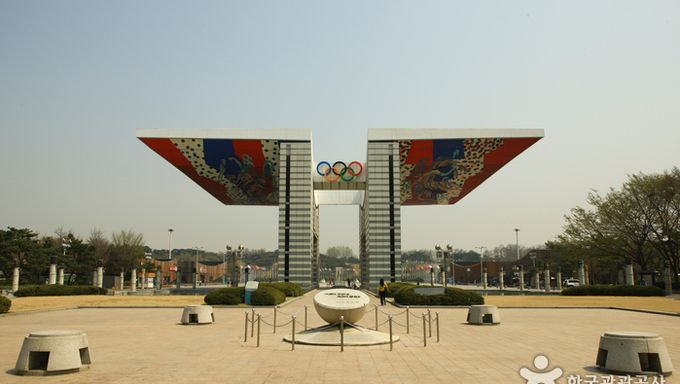 Introduction
Jamsil Special Tourist Zone includes Lotte World, Lotte World Tower, along with various amusement facilities, shopping malls, and historic sites in the nearby area. Seoul's sole natural lake, Seokchonhosu Lake, café streets, Bangi Food area, Olympic Park, Hanseong Baekje Cultural Historical Site and tourism resources are plentiful. Jamsil Special Tourist Zone is easily accessible by public transportation such as subway (Jamsil Station, Seoul Subway Line 2, 8, or 9) and airport limousine buses.



* Current State of Jamsil Special Tourist Zone
1) Districts Covered: Areas around Sincheon-dong, Jamsil-dong, Seokchon-dong, Songpa-dong, Bangi-dong (Lotte World~ Seokchonhosu Lake~ Bangi Food Street~ Olympic Park)
2) Total Area: 2,310,000㎡
3) Designated on March 15, 2012
* Tourist Attractions
Lotte World, Lotte Hotel, Folk Museum, Seokchonhosu Lake, Olympic Park, Cafe Street, museums, etc.
Address: 
240, Olympic-ro, Songpa-gu, Seoul[Google Map]
Homepage: 
culture.songpa.go.kr (Korean only)
How To Use
Parking Facilities: 
Use theme park parking lot or nearby parking lots
Additional Info
Available Facilities: 
Tourist information center, tourist hotel, interpretation center, souvenir shop, duty-free shop, nightlife restaurant exclusively for foreigners, etc.
Restrooms: 
Restrooms at the department store, hotel, Lotte World Amusement Park and 12 public restrooms in the neighboring areas are available.
Facilities for the Handicapped: 
Elevators are available at Lotte Department Store and Lotte Hotel;
Parking spaces exclusively for the disabled are available in the shopping malls;
Crosswalk signals are available;
Taxi service exclusively for the disabled to access downtown or the airport is available.
Interpretation Services Offered: 
Staff at the department store and amusement park speak some-what fluent English.
tel: +82-2-2147-2105
zipcode: 05554
infocenter: • 1330 Travel Hotline: +82-2-1330 (Korean, English, Japanese, Chinese)
• For more info: +82-2-2147-2105