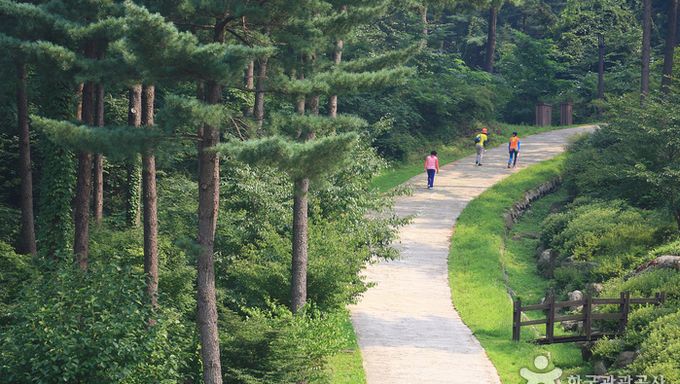 Introduction
Located in Gyeonggi-do and home to the nation's largest scale of nut pine trees over 80 years, Jatyanggi Purunsup Resort is a special recreational forest complex where phytoncide emitting from the pleasant woods of the pine tree forest creates a forest healing experience.
Address:
289-146, Chungnyeong-ro, Gapyeong-gun, Gyeonggi-do[Google Map]
Homepage:
http://farm.gg.go.kr (Korean only)
Additional Info
Admission Fees:
Adults (ages 19-64): Individual 1,000 won / Group 800 won
Teenagers (ages 13-18): Individual 600 won / Group 500 won
Children (ages 7-12): Individual 300 won / Group 200 won
※ Groups: 30 people or more
※ Free admission for children ages 6 or below, seniors (ages 65 or above), 경기아이플러스카드 명의자와 동반가족, 「산림문화·휴양에 관한 법률 시행령 제8조 제2항 규정」에 해당하는사람
Available Facilities:
Exhibition hall, Pinenut carpentry studio, Hwajeonmin Village, Watermill, healing center, forest meditation space, healing path, etc.
Restrooms:
Available
Reservation Info. for Natives:
Phone and online reservations available.
tel: +82-31-8008-6769
telname: Jatyanggi Purunsup Resort
zipcode: 12448