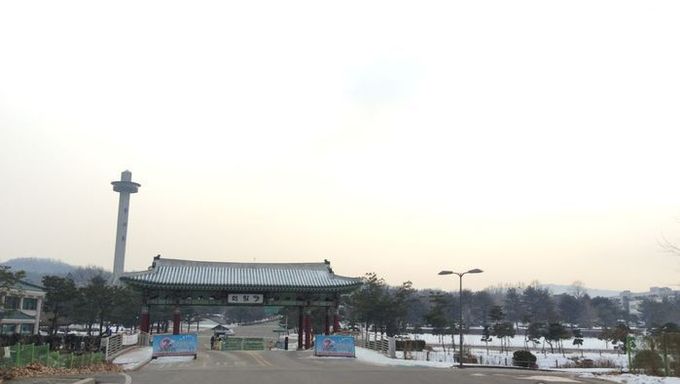 Introduction
Korea Military Academy is a place of strict rules, patriotism, and military cadets. It was extremely difficult for outsiders to visit the academy until 1997, when a special tourism course was created. The course showcases the major sites at Korea Military Academy. Starting from the school information center, visitors can see the museum, memorial hall, and exhibition center in a 1.5 hour course. The Military Museum displays treasures and materials from each branch of the military, while visitors can see the history of the military and lifestyle of cadets at the memorial hall. However, the highlight of a trip to Korea Military Academy is watching the Hwarang Ceremony, a parade of cadets which takes place every Saturday at 11:30. In the ceremony, cadets don their formal uniform to march. Touring the academy at 10 is perfect for watching the parade later.
Address:
574, Hwarang-ro, Nowon-gu, Seoul[Google Map]
Closed:
Mondays, Jan. 1, Seollal (Lunar New Year) & Chuseok (Korean Thanksgiving) holidays
Homepage:
www.kema.ac.kr (Korean only)
How To Use
Parking Facilities:
Available (Located behind Administrative Information Office at Gate 2)
Transportation
[Subway]
* Seokgye Station (Seoul Subway Line 1)
- Take Bus No. 1155 or1156 to Korea Military Academy Bus Stop.
* Hwarangdae Station (Seoul Subway Line 6), Exit 1
- Take Bus No. 202, 1155, 1156 or 1225 to Korea Military Academy Rear Gate Bus Stop.
- Alternately, walk approx. 15 min to Korea Military Academy.
Additional Info
Tour Course Information:
Museum (Watch a movie about the school) → Cheongheondang → Hwarang training ground → Outdoor weapons exhibition hall → Memorial hall → Cadet lifestyle hall → Gate 2
Admission Fees:
Free (Admission restricted to visitors with advanced reservation; cars prohibited)
Restrooms:
Available
Reservation Info. for Natives:
Reservation period: 3 months to 1 week in advance.

Reservation submission: Official website or official document (Reservations via phone not accepted)
* Korea Military Academy is an educational institution for cadets in the ROK Military and is therefore a military facility. Visitors must make a reservation in advance.
tel: +82-2-2197-0114
zipcode: 01805
infocenter: • 1330 Travel Hotline: +82-2-1330
(Korean, English, Japanese, Chinese)

• For more info: +82-2-2197-0114,
+82-2-2197-6125
usetime: [Tour times]
10:00-12:00
14:00-16:00
* Hwarang Ceremony - Friday 14:00 (Confirm details when making reservation)