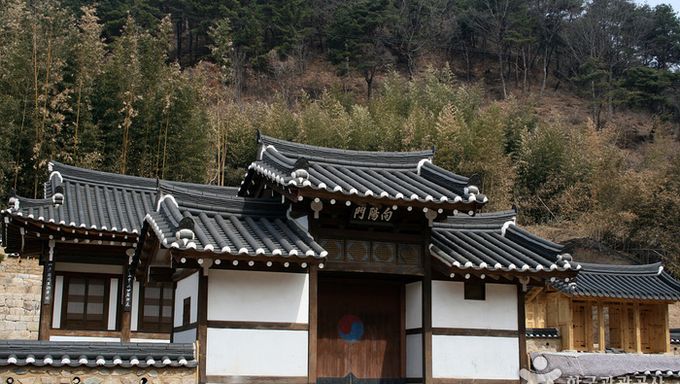 Introduction
Nokdongseowon Confucian Academy was built in 1789 in honor of General Kim Chung-seon (1571-1642), who contributed greatly to Korea's defense from the Japanese invasions during the Imjin War (1592-1598). The Academy was shut down in 1864, and reinstated in 1885. Then, in 1972, it was moved to its current location. Today, General Kim's tablet is enshrined in this hall, where a memorial service is held every March. Nearby attractions on the grounds of Nokdongseowon include Nokdongsa Temple, Sunguidang Shrine, Hyangyangmun Gate and Chungjeolgwan Hall, which houses rifles used during the Imjin War, articles left by General Kim, as well as literature on the cultural history of Korea and Japan.
Address:
218, Urok-gil, Gachang-myeon, Dalseong-gun, Daegu[Google Map]
Closed:
New Year, Thanksgiving
Homepage:
www.dalseong.daegu.kr (Korean only)
www.cha.go.kr (Korean,
English, Japanese, Chinese)
How To Use
Parking Facilities:
Available
Transportation
[Subway]
Chilseongsijang Station (Daegu Subway Line 1), Exit 2.
Take the green bus (Gachang 2) bound for Urok.
- Get off at Nokdongseowon Station (Estimated travel time: 1 hour).
Additional Info
Admission Fees:
Free of charge
zipcode: 42940
infocenter: • 1330 Travel Hotline: +82-53-1330
(Korean, English, Japanese, Chinese)
• For more info: +82-53-767-5790
usetime: 10:00-18:00 (10:00-17:00 during the winter)