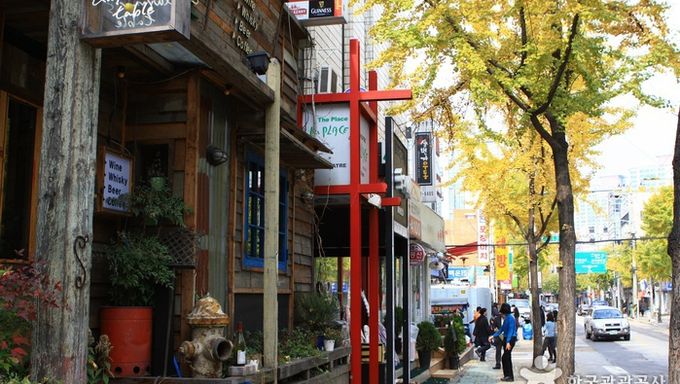 Introduction
Seorae Village is located in between Banpo 4-dong and Bangbaebun-dong in Seochu-gu, Seoul. Seorae Village took its form as a French neighborhood when French residents moved in to the area after Ecole Francaise de Seoul, a school for French residents in Korea, was established here in 1985. According to 2008 census, about half of the total 1,000 French citizens residing in Korea were registered to be living in Seorae Village. The area naturally took shape as a global neighborhood as many international residents moved into Seorae Village much thanks to the strong presence of French residents. In addition to its convenient location near the central district area as well as Gangnam and Hangang River Park, Seorae Village serves as a pleasant environment space for all.
Many shops and restaurants in Seorae Village are small in size and rather charming, resembling those in Europe. A bakery that makes traditional French baguettes using ingredients directly imported from France can be found here. In recent years, Seorae Village has undergone several changes, gaining much attention as one of the most modern and fanciest regions found in Seoul.
Address:
Seorae Village Cafe Street, Seorae-ro, Seocho-gu, Seoul[Google Map]
Transportation
[Subway]
Express Bus Terminal Station (Seoul Subway Line 7), Exit 5.
Cross
the pedestrian overpass and walk into the alley for about 10-min to arrive at destination.
Additional Info
Available Facilities:
Restaurants, cafés, clothes stores, etc.
zipcode: 06577