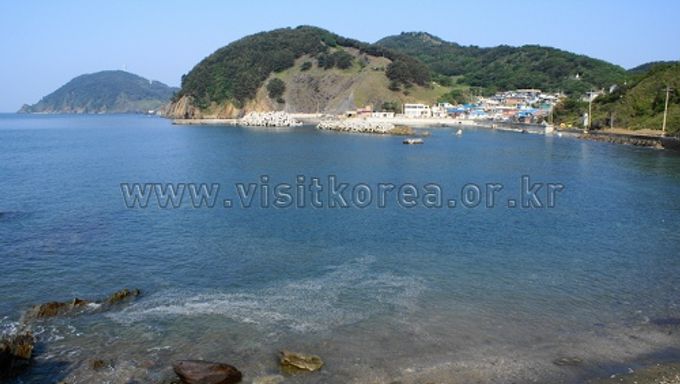 Introduction
Located about 5 kilometers southeast of Daecheongdo Island, Socheongdo Island is a quiet, little island resided mainly by the tiny population of elderly people. The only two fishing villages on the island are located on the other side of the hill from the ferry port.
Island History

The tranquil Socheongdo Island has a rather sad history. Some days after the liberation from Japanese occupation, three mines floated onto the shores of the island, one of them exploding on landing. The islanders began dismantling the remaining two as a means of fuel. After successfully dismantling the first one, the last one exploded, killing 59 people and injuring 8. There is a monument on the pier front in the main village that memorializes the deceased from the tragic accident. Meanwhile, it is said that the majority of the current day elderly population arrived on Socheongdo Island during the Korean War (1950-53).
Address:
Socheong-ri, Ongjin-gun, Incheon[Google Map]
Closed:
N/A (Open all year round)
Homepage:
www.ongjin.go.kr (Korean only)
Transportation
[Ferry]

Take a passenger ferry bound for Baengnyeongdo Island from Incheon port coastal terminal.
Additional Info
Hiking Course:
* Daecheong-myeon Office – Samgaksan Mountain Peak (8km 01:50)
* Gwangnandu Pavilion – Samgaksan Mountain Peak (5km 01:30)
* Dongbae tree (Camellia tree) habitant – Maebawi Observatory - Samgaksan Mountain Peak (7km 01:40)
* Goju-dong – Samgaksan Mountain Peak (5km 01:30)
* Tap-dong Ferry dock - Bunbawi – Lighthouse (12km 03:00)
Tour Course Information:
[Island Tour Course for One-night Two-days]
* Seonjipo Ferry Dock – Tap-dong Seaside walking path – Sand desert – Nongyeo Beach – Camellia tree habitant – Jiduri Beach – Seopungbaji (서풍받이) – Haeneomi Observatory
* Tap-dong Ferry Dock – Bunbawi – Lighthouse
Restrooms:
Available
tel: +82-32-836-3301
telname: Ongjin County Office
zipcode: 23106
infocenter: • 1330 Travel Hotline: +82-32-1330
(Korean, English, Japanese, Chinese)
• For more info: +82-32-836-3301