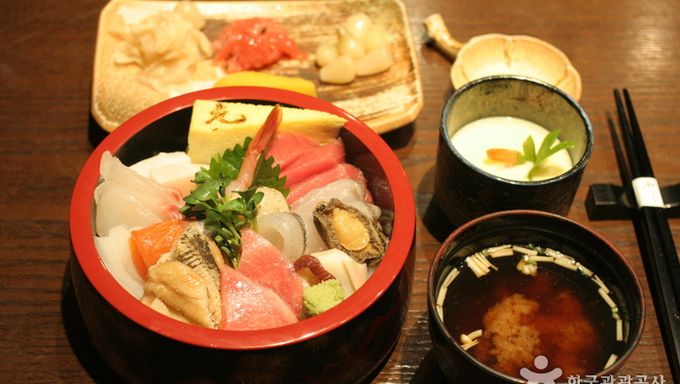 Introduction
Sushigen is a restaurant where you can experience a truly traditional Japanese setting. At this establishment, there are two 'Idamaes' that prepare sushi in front of guests as soon as it is ordered. The skill of these sushi chefs carry a well-known reputation of excellence, guaranteeing perfection. In addition, though all the fresh fish is top-grade, it is served at affordable prices; the Chirashi is especially to die for. The Jjangkkonembi, steamed eggs, and fried tofu make a perfect companion to alcohol. Sushigen is a restaurant in pursuit of a fusion feel, with the melodies of jazz tickling the ears as soon as you walk in. The unique atmosphere and interior design make this a special place for dining. Additionally, all servers speak fluent Japanese, while the chefs present their diverse skills in a saxophone performance, making the dining experience at Sushigen even more memorable.
Address:
6-12, Yanghwa-ro 7-gil, Mapo-gu, Seoul[Google Map]
Transportation
[Subway]
Hongik University Station (Seoul Subway Line 2 & Gyeongui Jungang Line), Exit 4.
[Bus]
Donggyo-dong Intersection - 110, 270,271, 472, 602, 603, 604, 705
Seodaemun Post Office - 161, 163, 170, 171, 172, 272, 370, 470
Suhyup South Branch - 110 (towards Korea University), 270, 472, 780, 730, 753, 6711, 6712
Additional Info
tel: +82-3144-7733
zipcode: 04037