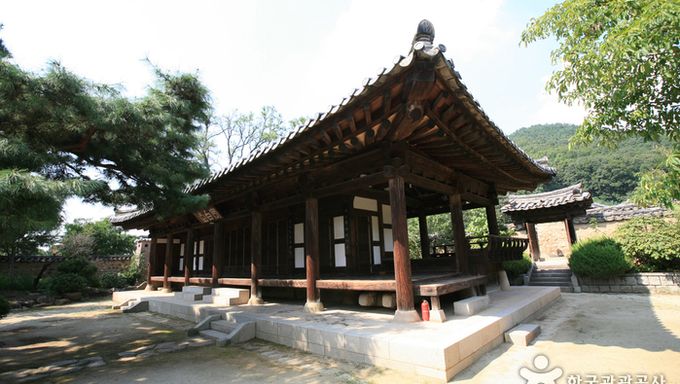 Introduction
The site used to be part of a temple but Nampyeong Moon Clan organized the land following a well-field system to make the area a residence for many generations. As of now, nine houses and two pavilions as well as a low wall are located near the road.
Subongjeongsa is the large main building, located in the center of the area. It is used as a gathering place, and features beautiful gardens. Gwanggeodang Hall is the educational place for studies and refinement. Insumungo preserves about 10,000 books and clan treasures, starting from a small building but later being expanded, including an additional building to read books.
Address:
16, Inheung 3-gil, Dalseong-gun, Daegu[Google Map]
Homepage:
www.dalseong.daegu.kr (Korean, English, Japanese, Chinese)

www.cha.go.kr (Korean, English, Japanese, Chinese)
Transportation
[Taxi]
Approx. 45 min from Seo Daegu Bus Terminal.
Additional Info
tel: +82-53-668-3162
zipcode: 42967
infocenter: • 1330 Travel Hotline: +82-2-1330
(Korean, English, Japanese, Chinese)

• For more info: +82-53-668-3162