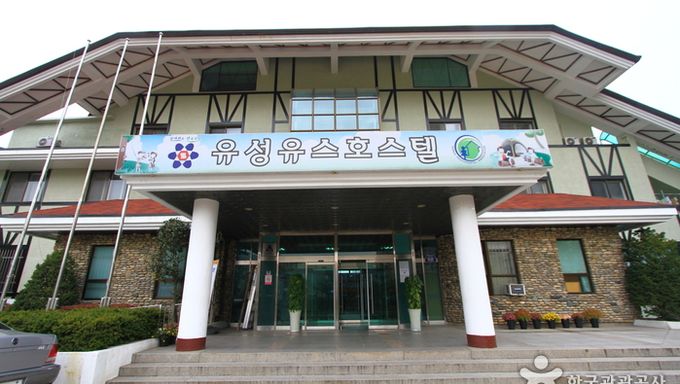 Introduction
Perfect for children (educational trips, school trips, etc), group trips (educational, family tirps, training, etc).
Address:
68, Hakhajungang-ro, Yuseong-gu, Daejeon[Google Map]
Homepage:
http://www.youthostel.or.kr (Korean only)
Transportation
From Seoul Express Terminal, take an express bus to Yuseong Express Terminal. From Yuseong Bus Terminal Bus Stop, take Bus No. 115 to Yuseong Youth Hostel Bus Stop.
Additional Info
tel: +82-42-822-9591
zipcode: 34159
accomcountlodging: 226 adults
checkintime: 14:00
checkouttime: 11:00
chkcooking: Not available
foodplace: Restaurant, rest area
infocenterlodging: • 1330 Travel Hotline: +82-2-1330 (Korean, English, Japanese, Chinese)
• For more info: +82-42-822-9591~2
parkinglodging: 200 parking space
reservationlodging: +82-42-822-9591~2 / www.youthostel.or.kr
roomcount: 31 rooms
roomtype: Regular, family
scalelodging: B1-3F
subfacility: Program room, meeting room, basketball court, foot volleyball court, ping pong table, convenience store