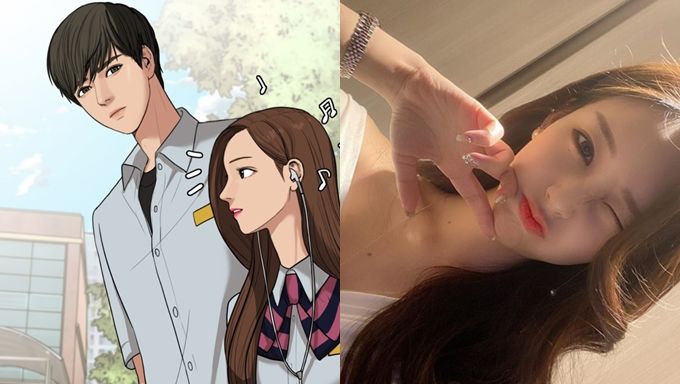 Fans of the popular webtoon "True Beauty" have been waiting for this news since 2019 when the first reports of the adaptation into drama were released.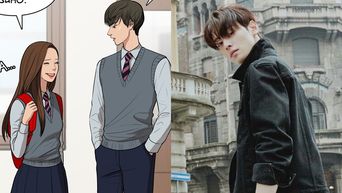 "True Beauty" (in Korean "여신강림") by Yaongyi is one of the webtoons with huge popularity in and out Korea. It tells the story of a girl that turns into a goddess thanks to makeup skills. The drama is to be produced by the production company BonFactory ("Encounter", "What's Wrong With Secretary Kim?") and by Studio N ("Pegasus Market", "Hell Is Other People")
On Jan. 24, the author posted the works of her assistants on her Instagram and revealed that the drama is planned to air from the end of the year (2020).
There is no cast announced yet. Everyone is now waiting for the announcement of the actors.
Fans are curious about the casting and could not help but notice that the 3 characters drawn by Yaongyi's friend SeuMongMong for JuGyung, SuHo and SeoJoon (lead characters) are inspired by real-life idols pictures. This leads to some rumors about the cast and people wondering if they could be the actual cast.
According to netizens finding the original pictures are from AOA's SeolHyun for JuGyung, ASTRO's Cha EunWoo for SuHo and VIINI (Kwon HyunBin) from SeoJoon.
Who could the cast be? Everyone is waiting for official reports, stay tuned.
Previously on Kpopmap, we held polls about the desired cast for the adaptation and Kpopmap readers wished BTS's Jin for SuHo,  BLACKPINK's JiSoo for JuGyung, and Stray Kids's HyunJin for SeoJoon. For the complete results and details, check the article here.
If you would like to know more about the webtoon and the cast Korans wants for the adaptation check our previous article here.
For those of you who want to read the webtoon in English, you can here.
Read More : "True Beauty" Webtoon Artist Yaongyi Shares Her Thoughts On The Lead Actress In Upcoming Drama Adaptation

Read More : Kpopmap Readers Desired Cast For Drama Adaptation Of Popular Webtoon "True Beauty"
Read More : Find Out Koreans Desired Cast For Adaptation Of Popular Webtoon "True Beauty"

Read More : 27 Dramas Of 2020 Based On Webtoon