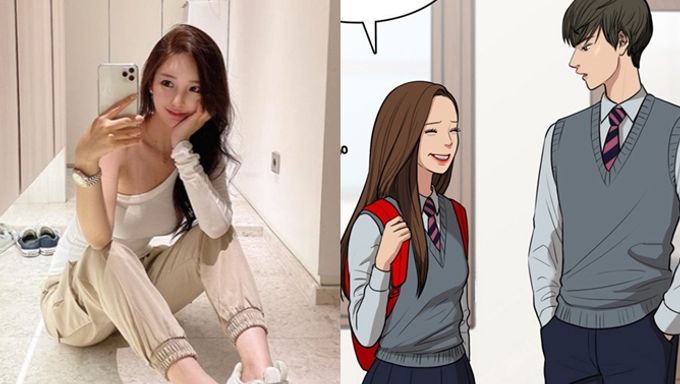 Yaongyi is the artist-author of the very popular "True Beauty" webtoon. Many in and out of Korea are in love with the story, a girl that turns into a goddess thanks to makeup skills.
The webtoon will be adapted in drama but the cast and the broadcasting schedule are yet to be released. You can also find out more about the webtoon and which cast Koreans want to see in the remake here.
Yaongyi is active on Instagram and likes to communicate with her fans. Recently, on her Instagram, she was talking to fans and answering live questions about the drama adaptation from fans.
She said: "The drama of "True Beauty" will be produced. However, me too, I also do not know the detailed production schedule yet. I just signed the contract and I am waiting. I don't know about the casting too."
Fans asked her if she was going to take the lead role herself. To this, she answered: "I don't think I can do a role like a lead character because I am too old. The lead character I am thinking about is in her early 20s, so I really can't. It can't even imagine."
Many of her readers think she looks like the main character of her webtoon. Readers have named BLACKPINK's JiSoo, Chae SooBin, AOA's SeolHyun, and more to be the lead actress. However, these are just wishes from readers and might not be one of the production team.
You can follow Yaongyi on her Instagram below.
https://www.instagram.com/p/B4RMDBvlJKV/
Are you also waiting for more news from the drama?
Read More : "True Beauty" Webtoon Artist Yaongyi Drew JaeYoon, Her Favorite SF9 Member