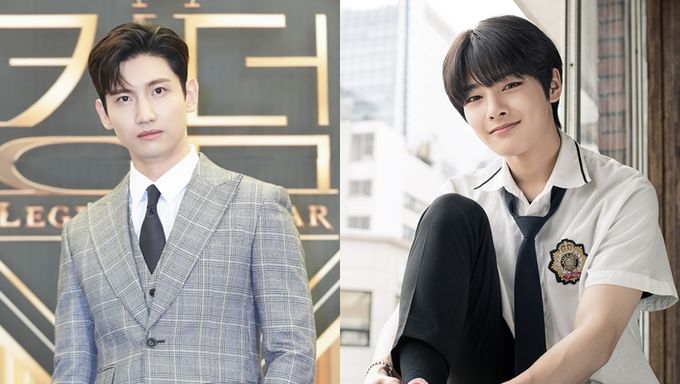 "KINGDOM: LEGENDARY WAR" press conference was held today on April 1.
The leaders of the participating groups ATEEZ, BTOB, iKON, SF9, Stray Kids, and THE BOYZ, along with the MC of the show TVXQ's ChangMin and PDs were participating in the questions section.
When asked about the members who caught his attention on the show, ChangMin mentioned that it was hard to choose because all the participants have charms. He added that he is envious of the young idols participating in this show and mentioned Stray Kids' I.N who caught his attention because he was born in 2001.
I.N is the youngest idol participating in the competition. You can check all the ages of the idols appearing on "KINGDOM: LEGENDARY WAR" here.
It is difficult to not fall for I.N's charms!
"KINGDOM: LEGENDARY WAR" will start on April 1, 7:50 pm KST on Mnet.
If you want to know more about Stray Kids you can do so below.