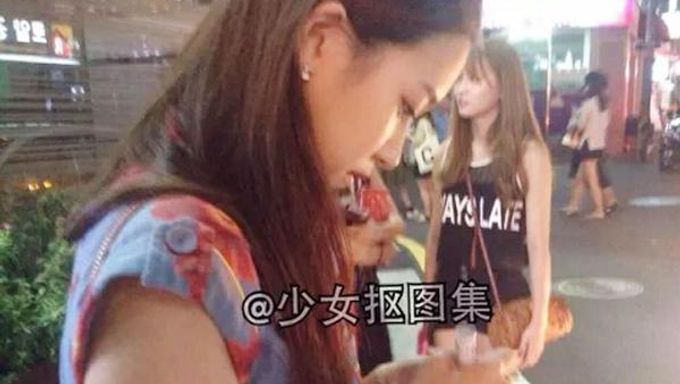 Twice members spotted around their office. This photo was taken by their Chinese fans who met and took photos of JungYeon, Mina and Momo.  
JYP new girl group is set to 9-member : TWICE Profile▼
On July 28, a netizen uploaded a photo on her SNS and captioned, "I went to eat chitlins with my friends and what a jackpot? Saw Twice members." The fan asks for their autograph or something, and they accepted.  
In the photo, JungYeon was signing on a sheet of paper, Mina, who is wearing a floral patterned short sleeved shirt and facing her in profile towards the camera is also seen.
TWICE will stage their first game in Korea music industry, against YG or SM. According to multiple music insiders, JYP's new girl group, TWICE looks forward to debut in September. Then the upcoming girl group will be competing agaisnt many kpop rookies.