K-Pop group TWICE dominated the 2018 Tower Records charts in the K-Pop category. The Korea Times reports that following the release of their first full-length Japanese album called BDZ, it climbed the charts so fast that it immediately became the best-selling K-Pop album in Japan. TWICE's single "Wake Me Up" also topped the charts for "Top 10 K-Pop singles." Three previous TWICE EPs were also on the "Top 10 Imported K-Pop Albums" for 2018.
K-Pop bands have become so popular in fact, that political experts are even asking if the K-Pop boom in Japan could possibly help improve South Korea's ties with Tokyo. The old battle scars seemed fresh again when Japanese Foreign Minister Taro Kono met his South Korean counterpart Kang Kyung-wha in Seoul, with the two nations remaining divided on the issue of past wartime concerns. In spite of this, the ties between the two nations remain strong in the world of pop. Korea Creative Content Agency project researcher, Jang MinGi, told the South China Morning Post that the Japanese market remains open to South Korean musicians, something that can eventually lead to a lasting fandom. "It would be realistic to assume Korea's national image may improve in the eyes of the public, but whether that image improvement will spill over into political issues may vary by issue," said Min-gi.
Japan has always had a connection with Korea due to the close proximity between the two countries. While this had created a lot tension in the past, today the two cultures celebrate each other, and it is why K-Pop has been able to succeed in Japan. This is being reflected in the amount of tourist Korean tourists visiting Japan. Nikkei Asian Review reported how Japan is the most popular country to visit for Koreans, over American and France. This is a connection that has been picked up by companies from Asia, who are focusing their efforts on promoting countries from the continent in order to attract visitors outside of the usual travel outlets. Asian gaming site Asian gaming site Expatbets has a dedicated information page on Japan that is aimed at international visitors to the country. Alongside Japan, the site also features travel guides to Asian countries including China and Korea. This is a good example of how media platforms, not usually associated with travel, are helping bring in more tourists and export each country's culture.
The increased promotion across media platforms is working as visitors from across the world now come to the country to experience its ever-expanding music industry. Tokyo, is famous for teeming with cafes and bars that welcome every kind of music lover. One of the most popular destinations is Liquidroom in Ebisu, which is known as the best place to enjoy live music. Sound Museum Vision is also popular, playing an impressive lineup of genres, from hip-hop to house. Culture Trip created a list of the 10 Best Music Festivals in Japan, with Fuji Rock and Rock in Japan both drawing in thousands of music fans every year. The festivals draw in international names from Asia and across the globe.
In fact, TWICE was the first K-Pop band in six years to perform at Japan's end of year festival NHK's Kōhaku Uta Gassen in 2017. Unfortunately the performance didn't go over well with everyone. Kpopmap reports how a few Japanese netizens refused to welcome the group saying, "Three members being Japanese doesn't change the fact that they're a Korean group." No matter what a few people say, the consistent chart results show the undeniable popularity of TWICE in Japan and all over Asia.
The band will release a new album titled "The Best Thing I Ever Did" this December, and will be back in Japan in March 2019 for another tour. Expect 2019 to be even more successful for the all-girl band.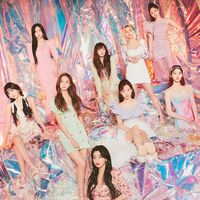 Became a fan of TWICE
You can now view more their stories