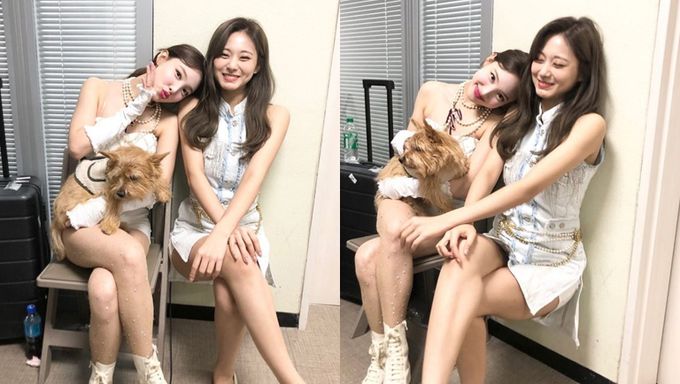 TWICEis currently promoting their latest title track 'I CAN'T STOP ME' on various music shows.
This would mean that the girls would have free time while waiting for their live stages and spending them with fellow members in the waiting room. A couple of days ago, member Tzuyu had uploaded funny and cute photos of her and NaYeon.
While it looked normal from the front, you would see that NaYeon was sitting on a real chair whereas Tzuyu was at similar level with her legs crossed too.
In the Instagram post, she mentioned that she was 'sitting' on a transparent chair but found it a pity that she could not 'sit' on it for a long time.
You could tell that Tzuyu was getting lower gradually through the photos.
Fans who had seen it could not help but found Tzuyu adorable and mentioned that she must have strong leg muscles as it is really tiring to be in that position for a long time.
They like how playful she was and also how NaYeon was also posing happily beside her too.
Do you like the transparent chair that Tzuyu was 'sitting' on?