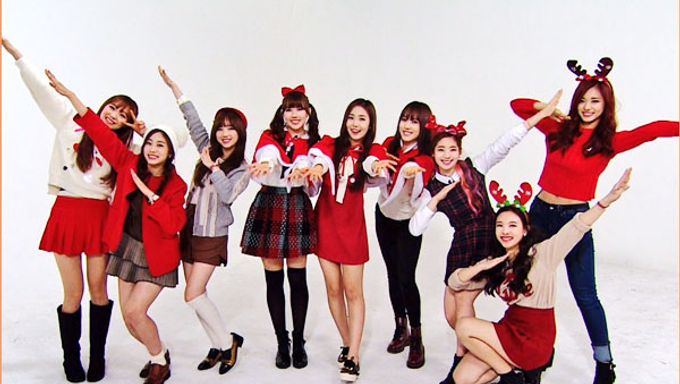 JTBC's popular variety show 'To You Project - Sugar Man' will feature Lovelyz's Kei, Soo Jung, Miju, JIN, and TWICE's Jihyo, Nayeon, Tzuyu and Chaeyoung.
The variety show focuses on making old hit songs into new 2015 versions. The eight idol girls will be the ones rebirthing the songs into their new versions. All they are already well known for their skill as singers, so the rookie girls had no problems showing off their talents. Besides, the TWICE girls also showed off the best of their singing, rapping, and dancing abilities.
Actually, TWICE got together with Lovelyz in order to film a variety show "Weekly Idol" in the first week of December. The preview for two teams' appearance on MBCEvery1's idol variety show "Weekly Idol," meanwhile, has been released. Released after the December 16 broadcast of "Weekly Idol," which featured BTS, the trailer features the girls attempting the random dance challenge, and they're a bit of an adorable hot mess as expected. The episode has scheduled to be aired on Dec 22. 
Must Read : Who Was The Best Female Rookie Of 2015?
Lovelyz, GFriend, and Twice at "Weekly Idol"