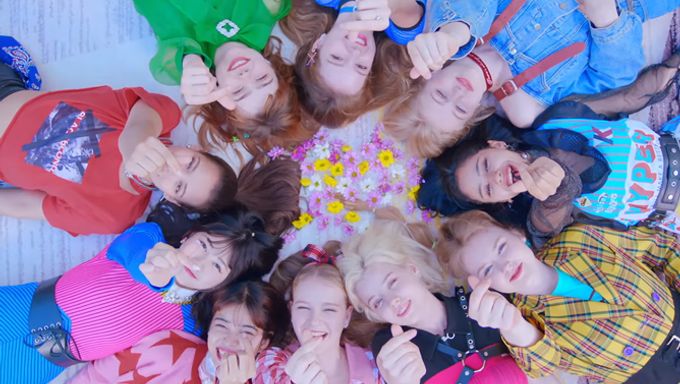 USHN is a reality program that invites 10 overseas K-Pop fans to get the chance to experience what it is like to be part of the K-Pop culture. After the end of the show, the girls were given a chance to film a music video for their song 'POPSICLE'.
If you have yet to watch it, you can check it out below! Do take note that this is not an official debut but rather then providing them with an opportunity to make lovely memories before returning to each of their lives and hometown.
The music video has bright and eye catching colors, allowing all the 10 of them to express their lovely and bubbly personalities. The song also has a summer vibe that gives off a fresh and renewed feeling!
With that being said, the girls are receiving numerous amount of positive comments on their music video.
Some thought that they will cringe from the music video but ended up liking the song! One reason was because there has been numerous amount of mix reactions seeing how Caucasian/non-Koreans debuting as K-Pop idols. Another also shared that they are happy to see that the girls represent the global K-Pop community.
Needless to say, there was also some Korean netizens who praised UHSN for their effort in perfecting the Korean language and pronunciation. Some also hoped that they were able to stay and debut as a girl group.
It seems like K-Pop lovers from all over the world has truly enjoyed the program and love how UHSN was given the opportunity to pursue their dream.
Hopefully we will hear more about them in the future!
Read More : Ha SungWoon Fans Have A Problem With UHSN Maria's Attitude