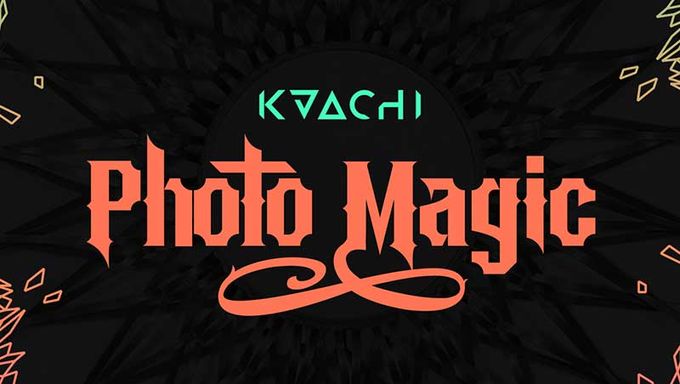 With their debut earlier this year, UK based K-pop girl group KAACHI, gained spectacular attention from K-pop fans around the world. After six months, they are back with new genre-bending music.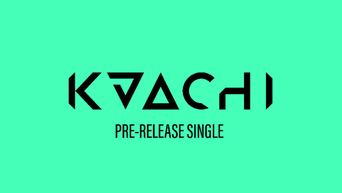 KAACHI received a great deal of spotlight as the first K-pop group to debut from the UK with their first single, 'Your Turn,' in April. Their music video received 21 million views in total on social media. KAACHI, consisting of four members Nicole (Venezuelan & Spanish), Chunseo (Filipino & Spanish), Dani (British), and Coco (Korean) formed a new sub-genre of K-Pop with their various nationalities, and are trying to achieve their dreams as artists showing their talent to K-pop fans globally. Their story, shown lyrically in their new single, 'Photo Magic' shares their journey as they embrace new challenges and unlock new opportunities.
'Photo Magic' is a song that is fuelled by a backdrop of British grime and addictive hip-hop beats, layered with dance-filled K-pop melodies, and powerful chanting. The music video re-tells their story as they find new opportunities and goals with a powerful dance performance.
Monica Lee, the executive producer of Frontrow Records and Junyoung Kim, co-producer directed the overall production. Pop superproducer Dele Ladimeji (who has written and produced No.1 songs for Spice Girls member Mel C) working alongside co-producer, Mane Guedon. 'Photo Magic' was mixed by Jonas Westling who worked on Lady Gaga's Grammy nominated album 'The Fame'. Through these key people we were able to curate a musical bridge between London and Seoul through the single 'Photo Magic'. For performance direction, Jay Kim, a choreographer from 1 Million Dance Studio (Korea), directed online to consolidate K-pop dance style overcoming the time difference between the UK and Korea. In addition, KAACHI members participated in translating and curating lyrics giving a personal insight of their own story.
CEO and Executive Producer Monica Lee said that, "People who took part in the production of 'Photo Magic' were entranced by KAACHI, as if falling into a magic spell. I believe that the real message of the song and the powerful performance of KAACHI will be resonate deeply with all the fans around the world who believed in them and waited for their comeback."
Music producer Dele Ladimeji said, "I have worked with many successful artists at various stages of their careers and it is always rewarding to be involved with a band like KAACHI who work hard, are ready to listen and learn, have something to say, and have an appreciation for their craft. They have drive and good positive energy, they bring something new to the party which makes KAACHI fresh and impactful!".
Jay Kim, who was in charge of performance directing, said, "We set a goal to make harmony between freedom and unique grooves of each of the members and the K-pop typical dance style with perfect sync together. It is hard to keep 'developing' without giving up as an artist, but people around the world are able to feel their sweat and efforts through 'Photo Magic'".
Lastly, co-producer Junyoung Kim and KAACHI members said, "Let's overcome this difficult time with the Covid-19 pandemic together. KAACHI will continue to show their growth with various concepts, good music, and performances as a global K-pop girl group".
KAACHI is invited to London New Year's Day Parade 2021, a representative annual event in London, to showcase 'Photo Magic', and the show will be broadcast to 500 million households around the world, available to watch on BBC and ITV. Their second single, 'Photo Magic' is available on all streaming services such as Spotify, iTunes, Deezer, Amazon Music, Melon, Bugs, etc.