There's no doubt that BTS's success has surprised many people all over the world.
The idea of a K-Pop idol group performing for the US's biggest music events and TV shows seemed only a mere daydream in the past.  The same could have been said in terms of collaborating with some of the most sought-after producers in the US market.
BTS has done exactly all of the mentioned above and even set records while doing it as well.
Universal Music Japan CEO Fujikura Naoshi has recently stated "I saw the success BTS had and thought to myself that there was no doubt that a Japanese idol group could do exactly the same."
South Korean fans however responded by saying "It's great that Japanese idols are passionate and have a goal. But they shouldn't say it if they don't have the skills." A group by the name of King & Prince, a combination of groups Mr. King and Prince, were the subject of the dialogues.
Does King & Prince have what it takes to reach BTS's level of superstardom?
Read More : BTS And Luhan Invited To Perform In Michael Jackson Tribute Song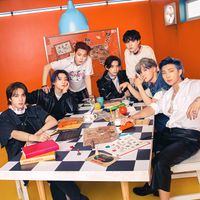 Became a fan of BTS
You can now view more their stories