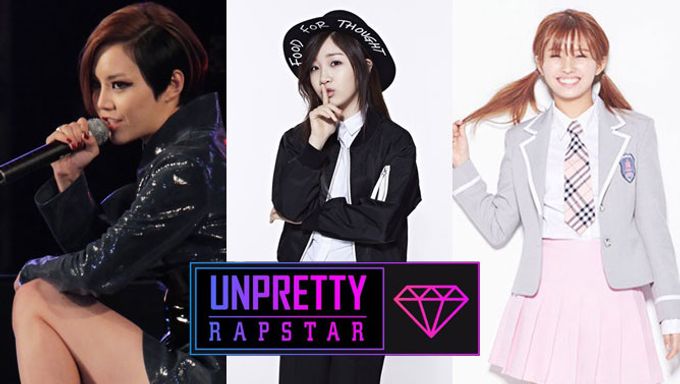 The Unpretty Rapstar Unnies are coming back to town for 2016!
With the start of "Show Me The Money 5" this past month, the sister program "Unpretty Rapstar" has confirmed their first airing date. Mnet's summer phenomenons SMTM and Unpretty has been a hit across the globe for hip hop industries. With the interest of some of the best hip hop legends of the States, such as Snoop Dogg and Timbaland, Unpretty continues on the torch with their 3rd season for 2016.
Must Read : Unpretty Rapstar2 : Confirmed Line-Up
"Unpretty Rapstar" has been a gateway for female rappers to gain attention and fame. The show has been home to names such as Cheeta, Jessi, Kissum, JiMin, Truedy and Heize. With their first episode of volume 3 coming up on July 22nd, we introduce the following lineup for this season. Check out the line up for Season 3. Who's going to be the next Unpretty Rapstar champion?!
UNPRETTY RAPSTAR Volume 3 Line-Up
MC: YDG
Ha JooYeon from Jewelry
Miryo from The Brown Eyed Girls
Yuna Kim from The Ark
(Former YG Trainee, Superstar K Participant)
Yook JiDam from SMTM
Giant Pink from SMTM
Jeon SoYeon from Produce 101
Janey from GP Basic and D-Unit
NaDa from WASSUP
Grace from Birth of a Star
KASSY