Win the hearts of UP10TION and HONEY10s by competing in the "White Night" Cover Dance Contest!
UP10TION just recently opened their very own Cover Dance Competition to their new title, "White Night". The boys invite anyone of all ages to compete and win some of the best prizes for any HONEY10s.
Must Read : MV )) UP10TION – White Night
In order to apply, you must film your cover dance of the song from start to finish. Then upload it to YouTube with "UP10TION - White Night/업텐션 - 하얗게 불태웠어" inside the title. Paste a link of your video as a reply to UP10TION's Cover Dance Contest photo on Facebook, and send your video and information to up@itogroup.com.
The contest will run until December 17th at 11:59 pm KST. First place prize will be a reaction video by the UP10TION boys, a signed CD, a signed poster with a special message and 1 polaroid. Second place will win a personal thank you video from UP10TION and a signed CD. Third place prize will also be a signed CD.
Good luck to everyone who'll participate in UP10TION's "White Night" Cover Dance Contest!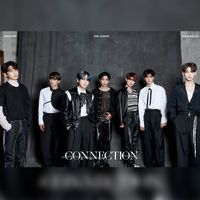 Became a fan of UP10TION
You can now view more their stories