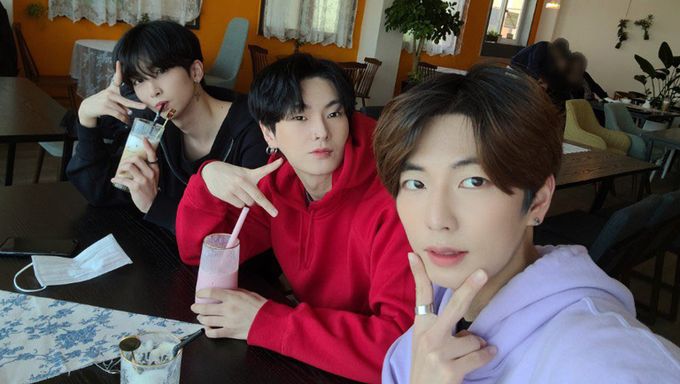 Are you a huge fan of friendship between K-Pop idols from different groups or even actors? Previously, Kpopmap had covered an article on the unexpected friendship between BTS's Jin and actor Yoo SeungHo.
Today, we will be sharing about the friendship between UP10TION's Xiao and VICTON's HanSe.
On Mar. 30, Xiao had uploaded on UP10TION official Twitter account with a picture taken with HanSe. Some might be wondering who is the guy in purple and he is SeungWook, an ex-member of VARSITY!
[#샤오] ☺️☺️☺️ pic.twitter.com/iYcHb3UZ91

— 업텐션(UP10TION) (@UP10TION) March 30, 2020
Long time fans would know that Xiao and HanSe are closed to each other for some time and they could not help but mentioned that they loved to see photos of them together.
It looked like all 3 of them had a great time catching up with one another in the cafe. Previously, VICTON had just concluded their promotional activities for their 6th mini album "Continuous".
Would you also like to see more interactions from them?
Read More : Find Out Which Member Of VICTON Would Choose 'Gold Dragon' As His Stage Name