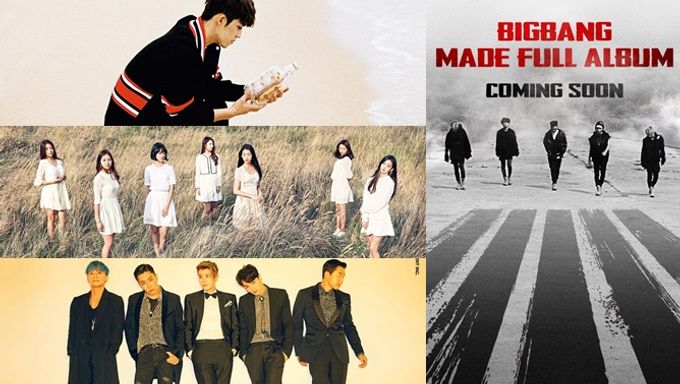 It's time to close out 2016 with a bang! What better way to say goodbye to a fantastic year than with these impressive K-Pop artists' comebacks!
2016 was a year to remember with some of the most iconic K-Pop musics that will go down in history. From the most memorable cheerleaders TWICE's "Cheer Up" to the fiery debut by YG's youngest sisters BLACKPINK, 2016 never had a moment of boredom. To celebrate all the great music that the year brought to the industry, some of the greatest K-Pop artists have saved their best for last. Here are the list of K-Pop star comebacks and debut to look forward in December!
Must Read : Teaser )) SEVENTEEN Surprises Fans With Dark Concept Photos
Keep in mind that some of these groups have yet to confirm a specific date, and plans are always subject to change. Stay tuned as we'll continually update the list as more comeback/debut announcements are made!
DECEMBER 2016 COMEBACK & DEBUT LINEUP
(Updated on December 14, 2016)
** Lineup will continually be updated! **
Sechs Kies (YG Entertainment)
December 1st
LABOUM (NH Media Entertainment)
December 2nd
HyoYeon (SM Entertainment)
December 2nd
SEVENTEEN (Pledis Entertainment)
December 5th
Heize (CJ E&M Entertainment)
December 5th
Kim Feel (CJ E&M Entertainment)
December 6th
Thunder (APOP Entertainment)
December 7th
PENTAGON (Cube Entertainment)
December 7th
SS301 (CI Entertainment)
December 9th
BEAT WIN (Elen Entertainment)
December 9th
Jessica (Coritel Entertainment)
December 10th
BIG BANG (YG Entertainment)
December 12th
APink (Plan A Entertainment)
December 15th
LOONA - December Girl (Blockberry Creative)
December 15th
Maydoni (M.Sound Entertainment)
December 16th
EXO (SM Entertainment)
December 19th
TWICE (JYP Entertainment)
December 20th
SF9 (FNC Entertainment)
December 22nd
Uhm JungHwa (Mystic Entertainment)
December 27th
SeeArt (Yama & HotChicks Entertainment)
Undecided Debut
December or Early 2017
Suzy (JYP Entertainment)
Solo debut
December or Early 2017
Psy (YG Entertainment)
Undecided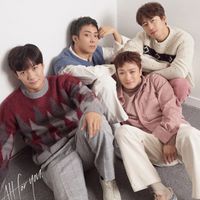 Became a fan of Sechs Kies
You can now view more their stories
Became a fan of SEVENTEEN
You can now view more their stories