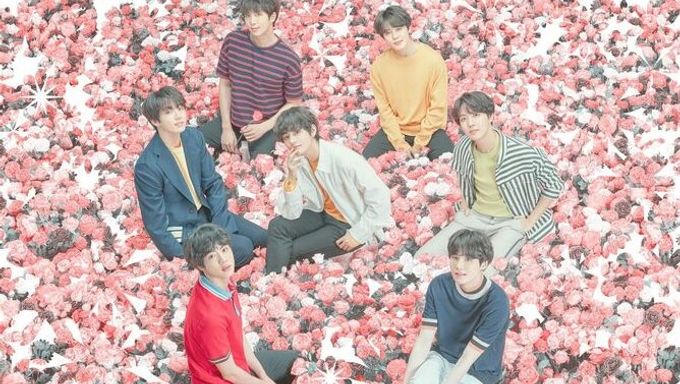 Brace yourselves K-Pop fans, as the upcoming month of March is sure to be filled with more exciting debuts and comebacks from some of the most popular and trending K-Pop groups in the scene.
March has been quite an important month for Big Hit Entertainment's rookie boy group TXT as they've debuted with their single 'Crown'. Their senior group BTS is scheduled to make a comeback this month, while several other highly popular idols such as IZ*ONE  and Kang Daniel will also be competing with their own comebacks as well.
Which comeback and debut will have you waiting in anticipation? You can check the list below!
Upcoming K-Pop Comeback & Debut Lineup In April 2019
Confirmed
1st
IZ*ONE

EXO's Chen(Solo)

2nd
Bolbbalgan4

Lee SeokHoon(Prod.Rocoberry)

3rd
ASTRO(Japan Debut)

NU'EST's MinHyun(Solo)

Shin JiHoon

BoA(Japan)

4th
PRODUCE 101 S1-Kang XiWon(Debut)
5th
BLACKPINK

B.A.P's DaeHyun

BtoB - Seo EunKwang & Lee ChangSub & Lee MinHyuk

ALiKE

7th
CAMILA
8th
Girl Crush

GB9

10th
DAYBREAK
JYJ's JaeJoong(Japan)
BVNDIT(debut) ?Showcase Review
U-KISS's JUN(Japan)
11th
VIXX RAVI X GFRIEND EunHa X Groovyroom(pepsi K-pop Project)
Paul Kim
12th
BTS ?Album Unboxing
GreatGuys
MAP6
13th
1the9
14th
Super Junior D&E
15th
Rainz's Kim SeongRi
16th
HaShtag
17th
NCT127(Japan)

Katie(Feat.Ty Dolla $ign)

ambitious ambition - 2 members(Debut)

Kisum
MOMOLAND(Japan)

18th
Stephanie

Jung SeungHwan
Highlight's Lee GiKwang(Solo)

19th
APINK(Fan Song)
YoungJae
MONSTA X's I.M(Solo)
22th
TWICE

TARGET

Highlight's Son DongWoon(Solo)

23th
Lovelyz's s Baby Soul(Solo)
24th
VERIVERY ?Showcase Review
N.Flying
DONGKIZ(Debut)
SUPER JUNIOR's Kim HeeChul(Solo)
LABOUM(Japan)
25th
Yoon JiSung
EXO's ChanYeol(Solo)
Newkidd(Debut)
26th
C9 Boyz's Bae JinYoung(Solo)
29th
THE BOYZ
SPECTRUM
NU'EST
GeeGu
30th
Apink's Jung EunJi(Solo)


Gray
To Be Announced
Kang Daniel, Buster, WINNER
Read More : Upcoming K-Pop Comeback & Debut Lineup In March 2019