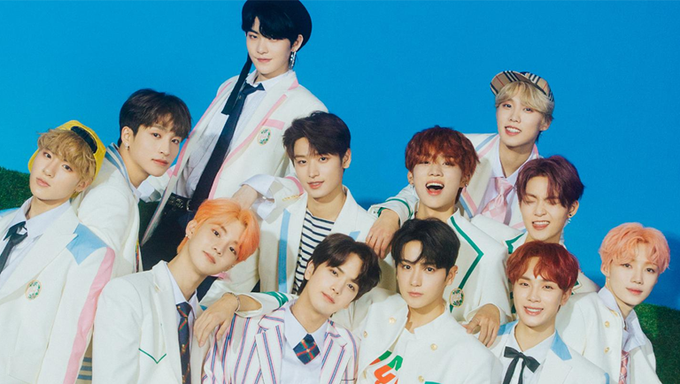 Brace yourselves K-Pop fans, as the upcoming month of August is sure to be filled with more exciting debuts and comebacks from some of the most popular and trending K-Pop groups in the scene.
August is bound to be quite interesting as first generation K-Pop girl group Fin.K.L will be reuniting after all these years to show everyone that they're still the O.G's.
Which comeback and debut will have you waiting in anticipation? You can check the list below!
Upcoming K-Pop Comeback & Debut Lineup In August 2019
Confirmed
1st
D1CE

('Wake up: Roll the World'/1st EP/Debut)


HA:TFELT(Former Wonder Girls' YeEun)

('Happy Now'/Digital Single)


W24

('STAY A MOMENT'/2nd EP)


OurR

('haaAakkKKK!!!'/Digital Single)

2nd
Gary

('Purple bikini'/Digital Single)


Tiffany Young

('Magnetic Moon'/Digital Single)


DJ Raiden X Irene(Red Velvet)

('The Only'/Single)

4th
Kangta

('Love Song'/Digital Single)


VOISPER(Duet:APRIL's ChaeKyung)

(Digital Single)


Jay Park X KIRIN

('Baddest Nice Guys'/EP)

5th
TRCNG

('RISING'/2nd Single)


OH MY GIRL

('Fall in Love'/Special)


SEVENTEEN

('HIT'/Digital Single)


Pink Fantasy

('FANTASY'/2nd Single)

6th
JBJ95

('SPARK'/3rd EP)


Fanatics

('THE SIX'/Debut)

7th
IN2IT

('Run Away'/Digital Single)


WINNER

('WE'/Japan EP)


Rocket Punch

('PINK PUNCH'/Debut/1st EP)


Dynamic Duo

('Blue'/Digital Single)

8th
Shin Ji

('느낌이 좋아'/Digital Single)

9th
FANXY CHILD(Zico, Crush, Dean)

('Y'/Single)


SoYou X Francis

('Bangkok'/Digital Single)

13th
The Rose('RED'/3rd Single)
ROCOBERRY

('너에 대한 모든 것'/Digital Single)

14th
Weki Meki

('WEEK END LOL'/Repackage)


JINU(WINNER's Kim JinWoo)

(Solo/Single)


HanGyeom(Seven O'Clock)

('송한겸'/1st mixtape)


Simon Dominic

('DAx4'/Single)

15th
SHAUN

('36.5'/EP)

16th
HoooW(GOD Son HoYoung & Kim TaeWoo)

(Single)

19th
Fin.K.L

('FIN.K.L BEST ALBUM')


VIINI(JBJ's HyunBin)

('DIMENSION'/1st EP)


EVERGLOW

('HUSH'/2nd Single)


THE BOYZ

('DreamLike'/4th EP)


GSA

('we got the power'/3rd Single)


Celeb Five

('안본눈삽니다'/3rd Single)

20th
TARGET

('BABY COME BACK HOME''/3rd Single)


SoYoung(Former STELLAR)

('숨'/Digital Single/Solo)


Red Velvet

('The ReVe Festival Day2'/EP)

21th
Oh HaYoung(Apink)

('OH!'/1st EP/Solo)


IZ

('FROM:IZ'/2nd Single)


Han Choim(CAMILA)

('Romeo'/Solo/Debut)

22th
UP10TION

('SPACE·STAR·CONSTELLATION')


ChungHa X Grizzly

('RUN'/Digital Single)


RAVI(feat.Solar of MAMAMOO)

('LEOPARD'/Single)

23th
SAM KIM

('WHERE'S MY MONEY'/Digital Single)

24th
RAINZ's Jang Dae Hyeon

(Solo/Debut)


Kim KookHeon & Song YuVin

('Blurry'/Single)

25th
M.O.N.T

('Awesome up'/2nd EP)

26th
Nilo

('벗'/Single)


Park JiMin

('Stay Beautiful'/Digital Single)


Kim JaeHwan X Stella Jang

('9월의 바캉스'/Single)

27th
X1

('비상 : QUANTUM LEAP'/Debut/1st EP)


SunMi

('LALALAY'/Single)


N.CUS

(Debut)


Peniel(Feat. Beenzino)

('Flip'/Digital Single)

28th
SHINee's TaeMin

('FAMOUS'/Japan 3rd EP)


Crush

('NAPPA'/Single)


SIGNAL

('THE FIRST SIGNAL:BEGINS'/Debut EP)


GIRLKIND XJR(GIRLKIND Unit)

('Money Talk'/1st EP)

29th
Jin Longguo(Former JBJ, Kim YongGuk)

(2nd EP)


ONEWE

('2/4'/2nd Single)


Lalary

(Debut/Digital Single)


BENJI(B.I.G)

('Telephone'/Single)
Read More : Upcoming K-Pop Comeback & Debut Lineup In July 2019