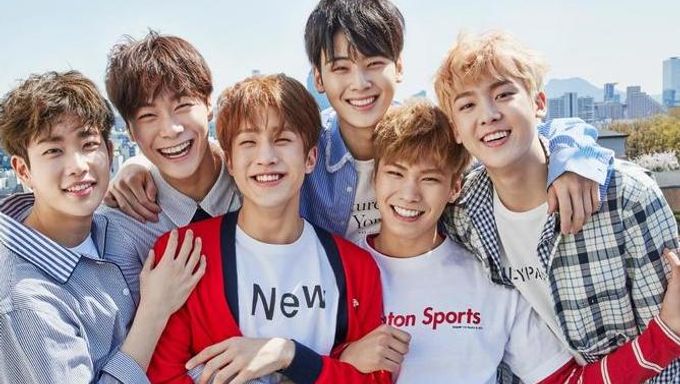 Brace yourselves K-Pop fans, as the upcoming month of January is sure to be filled with more exciting comebacks from some of the most popular and trending K-Pop groups in the scene.
The end of 2018 has finally come and we've seen a really successful year for several idol groups. 2019 is sure to be action-packed as well with several K-Pop idol groups already preparing for a comeback in the first month of the new year.
Among them, Astro's comeback is currently one of the most talked about comebacks as it has been nearly fourteen months since the group as a whole released new contents.
Which comeback will have you waiting in anticipation? You can check the list below!
Upcoming K-Pop Comeback & Debut Lineup In January 2019
-Confirmed-
January 1st - Shaun
January 2nd - ChungHa, RyeWook, MC the Max, N.Flying
January 4th - f(x)'s Luna, MONT
January 5th - MFECT
January 6th - Red Velvet(Japanese)
January 7th - Apink, iKON, KNK
January 8th - WJSN
January 9th - ONEUS(Debut), VERIVERY(Debut), OH MY GIRL(Japanese), GREYISH
January 10th - god, Monday Kiz
January 12th - VIXX's Hyuk(Solo)
January 14th - GFriend
January 15th - ATEEZ, Favorite, BTOB's Lee MinHyuk(Solo), NATURE, Take
January 16th - DREAMCATCHER , April(Japanese), ASTRO, Punch
January 17th - WayV, Paul Kim
January 18th - HAON
January 20th - HyoMin, Bang YongGuk
January 21th - SEVENTEEN, Cherry Bullet(Debut) , Hwang ChiYeul, MustB(Debut)
January 22th - TEEN TOP's Niel
January 23th - Hoya(Japanese), EXID(Japanese)
January 24th - Imfact, JBJ & HOTSHOT's Roh TaeHyun, Highlight's Yang YoSeob
January 25th - Tiffany, 2PM's JunHo, Kara's Han SeungYeon
January 28th - Lee SiEun
January 30th - GOT7(Japanese), CLC, NeonPunch, Rothy
January 31th - Yong JunHyung
Read More : IZ*ONE vs. CLC, Fans Talk About Song That Was Originally Intended For Latter