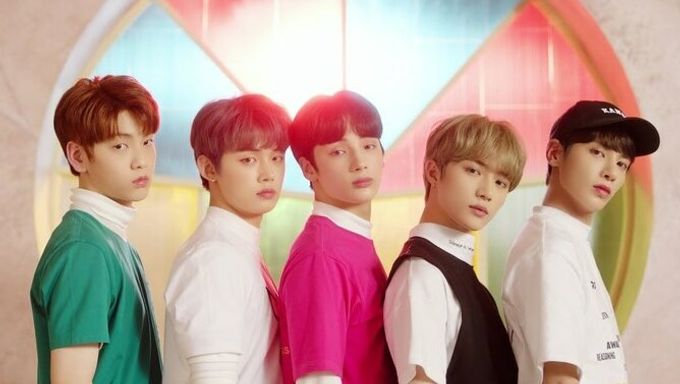 Brace yourselves K-Pop fans, as the upcoming month of October is sure to be filled with more exciting debuts and comebacks from some of the most popular and trending K-Pop groups in the scene.
Summer is finally over and as we welcome the autumn season, the timing is perfect for some more highly anticipated comebacks and debuts as well. This month is surely going to be filled with several SM Entertainment idols including Super M.
Which comeback and debut will have you waiting in anticipation? You can check the list below!
Upcoming K-Pop Comeback & Debut Lineup In October 2019
Confirmed
1st
Chen

('Dear my dear' / 2nd EP)


HASHTAG

('어때보여?' / 1st Digital Single)

2nd
Jung SeWoon

('DAY' / 4th EP)


Kang XiWon

('SUPA DIVA' / 1st EP)


Ha MinWoo (ZE:A)

('The Tempo' / solo / 2nd EP)


ARGON

('GO FORWARD : Wide Dream' / 2nd EP)


MIA

('Not a fairytale 1/3')

3rd
SG Wannabe's Kim JinHo

('노래샘' / 3rd Full Album )


ChungHa X 88rising's Rich Brian

('These Night' / Single)

4th
Super M

('SuperM' / 1st EP)


Baek JiYoung

('Reminiscence' / EP)


Limesoda

('Wave' / 3rd Single)


Jang WooHyuk

( 'WEEKAND' / Digital Single )


Block B's B-BOMB

( 'Finale' / solo / Single)

6th
LeeWoo

('이별행동')

7th
AB6IX

('6IXENSE' / 1st Full Album)


ONF

('GO LIVE' / 4th EP)


Paul Kim

('Part.1 마음, 하나' / 2nd Full Album)

8th
Shin HyeSung

('Setlist')


ATEEZ

('TREASURE EP.FIN : All To Action' / 1st Full Album)


Kim JiYeon(Lovelyz's Kei)

('Over and Over' / solo / 1st EP )

9th
Jang Deok Cheol

('있어줘요' / Digital Single)


Great Guys

('We're not alone_chapter1:it's you' / 2nd EP)


Ji JinSeok

( '아니라고 말해줄래' / 2nd Single )


Stray Kids

( 'Double Knot' / Digital Single )

10th
LADIES' CODE

('CODE#03')


NELL

('COLORS IN BLACK' / 8th Full Album)


Kim Feel

('사랑 둘' / Digital Single)


YB

('Twilight State' / 10th Full Album)

11st
Jung DaeHyun(Former member of B.A.P)

('Aight' / 1st Single)


Kim BumSoo

('진심' / Digital Single)


Tiffany Young

('Run for your life' / Digital Single)


MAMAMOO's Hwasa X Woogie

('가을속에서')

13rd
Heize

('만추' / 5th EP)

14th
Super Junior

('Time_Slip' / 9th Original Album)


BTOB's HyunSik

('RENDEZ-VOUS' / solo / 1st EP)

15th
N.Flying

('야호(夜好)' / 2nd EP )


LIM KIM

('GENERASIAN' / 1st EP)

17th
1THE9

('Blah Blah' / 6th EP )


Fly to the sky

('Fly High' / 10st Full Album)

18th
Bumkey

('감당 안 돼' / Single)

21st
NU'EST

('The Table' / 7th EP)


TXT

('꿈의 장: MAGIC' / 1st Full Album)


VAV

('POISON' / 5th EP )


ALEXA(Produce 48 trainees)

('Bomb' / Debut / 1st Single)

22nd
DAY6

('The Book of Us : Entropy' / 6th EP)


ICU

('Cupid' / Debut)


YoungJae(Former member of B.A.P)

('O,on' / 2nd EP)

23rd
CIX

('Hello, Stranger' / Japen)


Car, the garden

('C' / 2nd Full Album)


AIVAN

('Knotted Wings' / Digital Single)


WINNER

('CROSS'/ 3rd EP)


Takeuchi Miyu(Produce 48 trainees)

('My Type')

24th
ARIAZ

(Debut)


Bada(Former member of S.E.S.)

('Off The Record')


Lee Seokhoon

(Digital Single)

25th
Goo Hara

('Midnight Queen' / Japen)


Musky

('FIRE' / 3rd Single)


SunnyHill

('놈놈놈')


MC Mong

('CHANNEL8' / 8th Full Album)


Park Bom

(Single)

27th
BZ Boys

(Single)

28th
MONSTA X

('FOLLOW - FIND YOU' / EP)


Brown Eyed Girls

( 7th Full Album)


SNSD's Taeyeon

('Purpose'/ Solo / 2nd Full Album)

29th
A.C.E

('UNDER COVER : THE MAD SQUAD' / 3rd EP)


BDC (Kim SiHun & Yun JungHwan & Hong SeongJun - Produce X 101 trainees)

(Special Single)

30th
WE IN THE ZONE

('weeee!' / 2nd EP)


OnlyOneOf

('Line sun goodness')


Jung JoonIl

('LOVE YOU I DO' / 4th Full Album)


YuBin(Former member of Wonder Girls)

('Start of the End')


Eric Nam

('Love Die Young' / Digital Single)


VIXX's Hyuk

('너의 밤은 아프지 않기를')

31th
Crush X Pink Sweat$

('I Wanna Be Yours' / Digital Single)


Huh Gak X Jung EunJi

('이별은 늘 그렇게' / Single)
To Be Announced
Leenzy, IU(November), Dynamicduo, Iz*one(November), 1TEAM(November), GOT7(November), UP10TION's Lee JinHyuk(November), HyunA(November), DAWN(November) , Victon(November), BVNDIT(November), MAMAMOO (November)
Read More : Upcoming K-Pop Comeback & Debut Lineup In September 2019