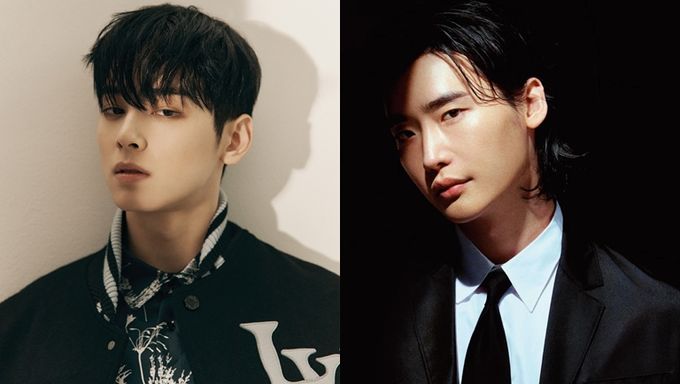 "Decibel" is an upcoming action packed Korean film. The makers of the movie recently confirmed the star-studded ensemble of "Decibel". It will feature popular Korean actors like Lee JongSuk, Kim RaeWon and ASTRO heartthrob Cha EunWoo! Also actors like Jung SangHoon, Park ByungEun, Lee SangHee and Jo DalHwan will be seen in significant characters.
"Decibel" is directed by Hwang InHo, who has previously worked on films like "Spell Bound" and "Monster". At present the movie is under production. The story initiates when a mysterious bomb that responds to sound is discovered to have been planted in the heart of the city. Key figures from the government defense department and a journalist come together to diffuse the bomb where Kim RaeWon as the Navy commander must save the city from this mayhem. While Lee JongSuk is essaying the role of a Navy captain who is highly protective and extremely loyal to the crew of his submarine, Cha EunWoo plays the role of a young sailor in the Navy working in sonar detection. Having said that, let's come to the main part of the story. What can we expect from this magnum opus called "Decibel"
1. High Drama And High Octane Fun
As mentioned already "Decibel" centers on security threat as it's theme. Needless to say this film is going to be high on power packed action and will surely give you an adrenaline rush! In this mortal combat between the good and evil in a city under threat, we might get to see some terrifying counter attack and severe consequences leading to unexpected twists in the tale! Just as in "L.U.C.A" Kim RaeWon exhibits high voltage action sequences including explosions, fights, and chases, so also, in this film he might as well expand his acting spectrum and run an extra mile to live up to the audience's expectations. Coupled with Lee JongSuk and Cha EunWoo "Decibel" might land up being a film that will suck you in the moment it starts. It's plot is so gripping that you might not realize when the film comes to an end. Refreshing action scenes await.
2. Handsome Faces And Stellar Performances
With this 'one of a kind' star cast, "Decibel" is a prospective hit in the making. No joke. This one has Kim RaeWon, Lee JongSuk and Cha EunWoo gracing the screen. If nothing else, a fan could simply indulge in the faces after a long day and be perfectly happy. With manes of glory adorning their beautiful faces, the gents of "Decibel" will fight and may be bromance their way through the film's run. The men in the Navy are expected to shine by virtue of their acting capabilities. The plot in the film will make us sit on the fence with the gorgeous men delivering stellar performances. Besides, to see our chocolate hero or boy next door Cha EunWoo make his debut on the silver screen in suave Navy fatigues as a steadfast sailor in charge of sonar detection would be something to watch out for! Jung SangHoon will play a reporter working with Kim RaeWon's character. Park ByungEun as a member of the Defense Security Support Command searching for the truth behind the terrorist attack. Lee SangHee to play a senior officer of the Explosive Ordnance Disposal (EOD) squad and Jo DalHwan, who makes his presence felt in each project, will be a Navy senior officer a mood-maker aboard his submarine in jovial personality.
3. High Production Quality And Entertainment Value
With an extremely gripping plot forming the crux of the story, "Decibel" hints at the nerve-racking chase that is certain to take place. Although the film's plot is quite similar to the real terrorist attack that took place in a submarine a year ago, director Hwang InHo is likely to take some creative freedom to make the story line even more interesting. Considering the plot, it is expected that there will be violent scenes, primarily fighting involving armed members with engaging action visuals of high production quality. Although the terror attack is staged in the middle of the city, the movie will put forward a fresh spin on the genre by introducing experts in the field of submarines, naval command, and chemical bombs.
Are you excited to watch this film? Share your thoughts in the comments section.