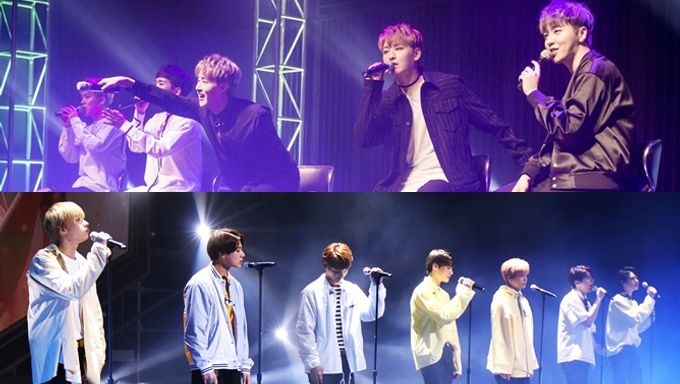 Recently, both VICTON and 100% both had fan meetings in Korea with different purposes.
Fist, VICTON had their first sole fan meeting, "Welcome to VICTON CLASS" with 1000 fans to celebrate their 200th anniversary after debut.
It was more special than ever since it was their first fan meeting solely held on their own. The event started off with their double title song 'What time is it now?' and went on with diverse stages like 'SUNRISE', 'I'm Fine', 'Your smile and you' and 'Beautiful'. They were able to have a stable balance between the funky songs and ballad.
Also, through games and events, they had time to communicate with fans and solve quizzed together. Cake cannot be missed in a celebration! A surprise cake arrived to congratulate their 200th day anniversary.
VICTON after the fan meeting said "I am so grateful that you have come all the way over her to celebrate with us. We will keep going with music by your support, and we hope to meet you guys very soon! Let's celebrate 2000th day together as well!"
Their tickets to the fan meeting was sold out not less than a minute it was released.
Not only VICTON, but also 100% had their fan meeting.
The purpose of 100% in this fan meeting was to meet their fans from all over the world. They greeted fans with their songs 'Sketch U', 'BAD BOY', 'Beat', 'U beauty', 'Real 100%' and 'Want U Back'. Also, they sang 'How To Cry' and 'Eternal', stages that were not performed in Korea before but only in Japan.
Also, they showed a video of "Love Story In Office" where all members acted like a colleague who has a crush on fans (the video made fans imagine that they are in the office). The video was a huge success, as well as games continued afterwards.
There were fans from Korea, Japan, China, France, Brazil, Germany and so on. Though all fans were from different countries, all voiced out "Encore!" all together.
Their recent release in Japan is becoming a hot track as time goes by and has reached the first rank in Shibuya Daily charts.
More of VICTON and 100% will be seen as they continue gaining big hits in K –Pop industry.  
Must Read : VICTON's Fans Go Wild At SeJun's Playful Winks at IDOLCON Mini Live Stage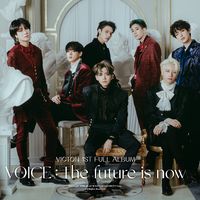 Became a fan of VICTON
You can now view more their stories